Materials
Manual - 65 pages
Online multiple-choice test
Online Videos - 2 hours
Certificate upon completion
Description
Your client's body is stuck in its usual spots – that's no surprise. But is your work stuck in a rut, too? Learn new ways to resolve those all-too-familiar client complaints—and invigorate your routine—by approaching the body from unfamiliar angles. We'll address the crucial, but often ignored, lateral musculature—from the QL to the pecs, from the rotator cuff to the scalenes. You'll expand your technique toolbox and envision your client's whole body anew.
This course challenges us to see the client's body in all its dimensions, and all its actual complexity, and offers ways of working – namely, by focusing on the lateral aspects of the musculature – that is often unfamiliar for both therapist and client alike. The result is that participants learn new techniques and new ways of tackling those common problems that don't seem to be responding to our typical work.
Course Objectives
List the muscles located on or around the lateral aspect of the upper body, from the quadratus lumborum to the scalenes.
Describe the ways that these lateral musculature can contribute to some of the typical complaints of upper body stress and tension and dysfunction.
Practice 14 specific techniques to engage these lateral structures from uncommon angles and with uncommon approaches.
Learn to create each stroke by leaning with their whole body, in order to address this vulnerable area of the client in a way that feels safe to the client and safe for their own body mechanics.
Course Reviews
Amy Allbritten, LMT
6/16/2022
Great class. Gained new knowledge and video's made it easier to understand and remember the techniques.
Jacqueline Da Via, LMT
6/9/2022
I found this course great and glad to have a course that uses less intensity from my body , arms and hands to work well with releasing tight structures and difficulties my clients continue to bring to me to work with.
Adrienne Reed
4/25/2022
I'm very excited to master these techniques and be able to help my clients feel way better than before learning these techniques. Thank you!
Tammy Hernandez
4/12/2022
The CE hours earned should be increased for this. It took me a lot longer than the 4CE that I earned. Great material but a lot of work
Lori Romig, LMT, BCTMB
4/2/2022
Instructors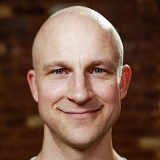 David Lobenstine, LMT
David M. Lobenstine has been a massage therapist, teacher, and writer for over a decade. He is a graduate of the Swedish Institute and Vassar College. He has worked in a variety of settings, from luxury spas to the US Open Tennis Tournament to a hospice to now, exclusively, his own private practice, Full Breath Massage. And he has developed and taught continuing education courses around the country, from the Swedish Institute to the AMTA National Convention. His aim, both with his clients and in his teaching, is to enhance self-awareness, so that we can do the things we love with efficiency and ease.
Mr. Lobenstine is the creator and instructor of Pour Don't Push, Working the Rib Cage, Using Your Thumbs Wisely, Approaching the Upper Body from All Angles, Approaching the Lower Body from All Angles, and Using the Breath to Massage Better.