Description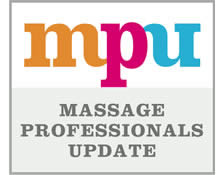 Earn credits through articles you've already read in our Massage Professionals Update e-newsletter.
Discover various therapeutic uses for essential oils. Combining four articles written especially for the Institute's Massage Professionals Update E-newsletter, this brief program will provide insights into:
Tips for maintaining essential oils.
Essential oils for digestive complaints.
The use of essential oils for easing the discomfort of sciatica.
Using aromatherapy as an alternative to conventional head lice treatments.
In the Essential Oils & Therapeutic Uses program we've combined four articles written especially for the Institute's Massage Professionals Update. These four articles include:
You can either read the articles by clicking on any of the titles above or upon enrollment you'll be able to access these articles and your online test through your online course account.
Featured Reviews
Enjoyed it a lot!! Very informative. Lots of good information that I can certainly adopt for my own practice as a LMT and for my family.

- H. Dillon, LMT, ABMP
Content is great reference material.

- D. Goynes, LMT, ABMP
Loved this course, my practice and my family will benefit greatly from this new information.

- B. Price, LMT
Great information. Really learned a lot.

- I. Tate, LMT
Good information & interesting course.

- D. Wall, LMT
Had fun doing it...

- P. A. Geisel, LMT
Very easy to comprehend.

- D. A. Ungaro, NCTMB
Very informative.

- Lucretia Rembert-Rogers, LMBT
I learned several things I was unfamiliar with. For example, I didn't have the knowledge regarding head lice and will now remove the rubber droppers from my E.O.'s. GREAT AND INFORMATIVE

- Vickie Sweeney, LMT, CA
Good material and helpful knowledge.

- Angela Praay, LMT
Great course!

- Kelley McDaniel, LMT
Very interesting course. The course answered questions, that I did not know the answer.

- Cheryl Harris, LMT
I enjoyed this course! I learned new information that I can use for my full time job as an educator as well as for my practice.

- Gina Isabel
Good refresher for me. Also learned some new information,

- Jeanne Berger, LMT
Great short course.

- Adriana Jackson, LMT
This was a good starter course. It did enhance my understanding of some of the effective uses of essential oil application.

- Sharon Sinclair, LMT, NCTMB
A favorite! Thanks again!

- Shanley Anderson, LMT
Learned new thoughts about essential oils and the importance in my work.

- Virginia Connors, LMT
I appreciate how well stated all the information is. thank you!

- Toni Wright, LMT
EXCELLENT CONTENT AND GREAT VALUE FOR MONEY

- Karen Tritton
Great course!!

- Trellany Plunk, LMT
I thoroughly enjoyed doing this reading... It was very interesting.

- Rebecca Gillen-Gonzales, LMT
Very informative - money well spent.

- Kerry Caldwell
I found this course particularly useful as a refresher for blending oils as an added benefit for clients during massage!

- Melissa Montgomery, LMT, CMT
The course provided me with information I didn't receive in school.

- Alfonso Olive, LMT
Great information ~ easy to follow and easy to apply in my daily practice!

- Debra Pearse, NCTMB
I must own over 70 essential oils and have been a massage therapist over a decade and was surprised at what I learned from this course. Excellent first CEU

- Tammy Shores, LMT
The online course materials were clear and organized and the test covered an appropriate level of detail/subject matter. Thank you!

- Jeanne Roggensack, LMT
I found this interesting and helpful and would recommend it to others.

- Tommye Rivers, LMT
I am a Certified Aromatherapist and the materials and test were very well written and concise. There is always more to learn about the extensive forms of Essential Oils. I highly recommend this course to anyone interested in Aromatherapy.

- Vickey Sweeney, LMT, CA
I would recommend to any massage therapists for update and future knowledge.

- Johanna Castro
This course was short and sweet but has a ton of great information. I love using essential oils in my massage practice. Thank you

- Paula Nygaard, LMT
Very convenient and easy to understand material, AND learned valuable information. Couldn't be easier than this. Thanks.

- Kimberly Brooks, LMT
The class content was basic but very important re: oil storage, oxidation, & blending oils for therapeutic benefit.

- Kathleen DiFrancesco, LMT, BCTMB
Great, easy read with retain-able knowledge!

- Brynn Hoover, LMT
There is so much to learn about using essential oils. Excellent, relevant information on most common ailments. I will definitely be taking another course on essential oils.

- Diana Hemingson, LMT
This course was amazing. I do not use essential oils in my practice due to the small space and not being able to clear the room of the various scents. This was informative and I am more comfortable utilizing them in my personal life

- Susan D Page, LMT
Great starter course! Affordable, informative, easy to understand and fit into a busy schedule.

- Jennifer Blair, LMT
Loved the course and various ways to integrate oils into my practice for various treatments.

- Kimberly Hood, LMT
Approvals
The Institute is approved by the National Certification Board for Therapeutic Massage and Bodywork (NCBTMB) as a continuing education Approved Provider. Approved Provider 049478-00.
Credits also accepted by the AMTA, ABMP and NAHA.
For information regarding your specific state massage license requirements and approvals, visit our Massage Therapy Continuing Education Requirements page by clicking here.