Description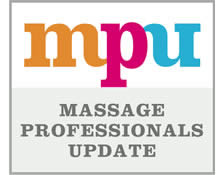 Earn credits through articles you've already read in our Massage Professionals Update e-newsletter.
Discover ways you detect and/or alleviate common foot pathologies. Combining four articles written especially for the Institute's Massage Professionals Update E-newsletter, this brief program will provide insights into:
Identifying and helping clients affected by heel spurs.
Bodywork techniques for plantar fasciitis.
How discomfort from Morton's Toe can be eased using massage therapy.
Recognizing a potential case of plantar warts.
In the Foot Pathologies program we've combined four articles written especially for the Institute's Massage Professionals Update. These four articles include:
You can either read the articles by clicking on any of the titles above or upon enrollment you'll be able to access these articles and your online test through your online course account.
Course Reviews
Rita Kathlyn, CMT, NCTMB
Thank You for this Foot Pathology course - It was interesting and quick to read and learn - I can easily use this information in my practice - just what I wanted:)
Lauren Nogrady, LMT, NCTMB
I liked that actual massage techniques were clearly discussed. I will be able to use this information in my practice often. Thanks for a great, basic course with a surprising amount of information.
Louise Hudson, LMBT
I love feet! I learned more about Morton's toe and found the information very interesting. I would have liked a few illustrations, but I was able to find all of the additional information I wanted in my reference book.
Denise Heatley, LMP
I suspect I have a Morton's Toe and the suggestion to make a foot pad to put under my toe is something I'm going to try. All my adult life I've had back, hip, knee, TMJ pain and now arthritis in my knees. Great information in this course.
S. Page, LMT
This was a wonderful course to launch me into doing a foot massage treatment. Its nice to read about the pathologies that are out there and how to work them. The article on Foot Health and Massage was wonderful as well.
Materials
4 MPU Original Articles - 14 pages
Online multiple-choice test
Certificate upon completion
Display Certificates suitable for framing are available for $10 in addition to the certificate included with your tuition. Click here to order a Display Certificate.
Approvals
The Institute is approved by the National Certification Board for Therapeutic Massage and Bodywork (NCBTMB) as a continuing education Approved Provider. Approved Provider 049478-00.
Credits also accepted by the AMTA, ABMP and NAHA.
For information regarding your specific state massage license requirements and approvals, visit our Massage Therapy Continuing Education Requirements page by clicking here.