Description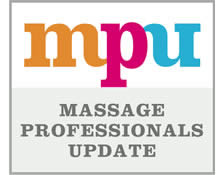 Earn credits through articles you've already read in our Massage Professionals Update e-newsletter.
Headaches are extremely common and nearly everyone has had this type of pain on occasion. In some cases the pain is more frequent and debilitating. Discover ways to assist your clients with recurring headaches. In this brief course you will:
Differentiate between the various types of headaches.
Explain the known causes of each type of headache.
Review a detailed client intake to determine history of headaches and massage therapy compatibility.
Determine appropriate massage techniques for clients with acute or chronic headaches.
Examine the categorization of headaches by the International Headache Society and National Institute of Health.
Identify facial pain and its causes.
Ascertain appropriate massage therapy techniques for clients with facial pain.
Recognize symptoms of a stroke and apply emergency procedures.
In the course Headaches, Facial Pain & Massage we've combined articles written especially for the Institute's Massage Professionals Update. These articles include:
You can either read the articles by clicking on any of the titles above or upon enrollment you'll be able to access these articles and your online test through your online course account.
Approvals
The Institute is approved by the National Certification Board for Therapeutic Massage and Bodywork (NCBTMB) as a continuing education Approved Provider. Approved Provider 049478-00.
Credits also accepted by the AMTA, ABMP and NAHA.
For information regarding your specific state massage license requirements and approvals, visit our Massage Therapy Continuing Education Requirements page by clicking here.