Materials
Manual - 31 pages
Multiple-choice test - if you prefer to complete this program online please select the "Materials: Available online + Test: Available online" option
Certificate upon completion - if you prefer to print your certificate at home instantly, please select the online option
Description
Stress is part of life. All biological organisms, including people, require some stress in order to maintain well-being. However, long-term or chronic stress is particularly damaging if not interrupted with periods of rest, relaxation and nurturance. Improve your ability to communicate how your practice of massage or bodywork helps your clients' stress relief through this home study course.
In this course, you'll discover:
what happens in the body/mind during sympathetic and parasympathetic nervous system activation
therapeutic actions likely to activate the sympathetic nervous system and actions likely to activate the parasympathetic nervous system
common defense mechanisms
appropriate therapeutic actions in relation to probable indications and contraindications for common mental/emotional illnesses
reasons why body-centered therapies are contraindicated for people who are intoxicated
appropriate ways to respond to clients who dissociate and clients who become emotionally upset
how prevalent sexual abuse is in the U.S., and three possible stages in the recovery process
therapeutic actions that massage therapists and bodyworkers can provide to help their clients' stress levels
recent research findings that support the benefits of massage and bodywork for stress relief
Course Reviews
Kerstin Usher, LMT
Excellent presentation of the material. It was clear and concise, easy to follow and provided lots of practical information regarding the practitioner's role in dealing with people of emotional and mental states as well as illness.
Kathleen Bowman
This course is a well researched summation of stress and the effects of stress that one might meet with in a bodywork practice. Raises awareness and therefore helps to build confidence and professionalism.
Atricia McCary, Therapeutic Massage, Lincoln, VT
This course was very informative, as it gave definitions fro various mental health concerns in easily understandable terms. It also gave the appropriate techniques to use or not to use for each situation. These are helpful guidelines.
Nora Sasson, LMT
This course was GREAT!!! I learned so much about recognizing mental/emotional deviations and how to support and refer the clients. In addition, I feel that this course improved and increased my knowledge as a therapist.
J. Distrola, LMT
The information was interesting and applied directly to my massage bodywork.
Instructors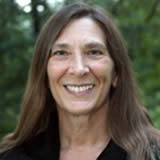 Sharon Burch, MSN, RN, NCTMB
Sharon Burch holds a Masters Degree in Nursing and has been practicing as a nurse since 1974. She is currently a Registered Nurse in the state of Arkansas. Additionally, Ms. Burch studied under many of today's leaders in massage therapy and bodywork during the 1980s, became Nationally Certified through the NCBTMB in 1993 and holds a professional membership with the AMTA.
As founder of Health Positive!, Ms. Burch has created over 60 home study nursing and massage continuing education programs, performed over 65 public, live educational presentations, has written two published books, served as a member on the NCBTMB Continuing Education committee and was a founding member of the National Association of Nurse Massage Therapists.
Sharon is an instructor on many of the Institute's programs and has authored and co-authored various ethics courses and additional titles such as Touch for the Seriously Ill, Stress Reduction Through Bodywork, Staying Well – Naturally, Cardiopulmonary Health and Illness, Chronic Pain Management, Marketing Massage in Four Easy Steps, Preventing Medical Errors, HIV Update for Massage Therapists and Bodyworkers, Understanding HIV, Massage for Edema and more.