We Guarantee Your Total Satisfaction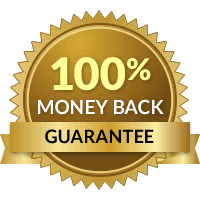 We understand that you are fulfilling your CE requirements, but we feel you are also investing in your skills and professional knowledge, so we offer a money-back guarantee. Other providers don't guarantee their courses, but we invest in ours to ensure they are the best out there and we want you to see us as a trusted resource.
Within 90 days from the day of your enrollment, review the course materials. All we ask is that if you aren't satisfied that you send us a review of what worked and what didn't with the materials, send any materials you received back to us and we'll issue you a full refund of the course tuition.
If you do complete the course and get your certificate, we reserve the right to issue a credit toward a different course.
Please contact us using our contact form or by calling us at 800-364-5722 weekdays from 9am to 5pm EST and we'll provide you with the information you need to process a return or exchange.