Materials
Text - 366 pages
Multiple-choice tests - if you prefer to test online please select the "test online" option
Certificate upon completion of each course - if you prefer to print your certificate at home instantly, please select the online option
Description
This package contains three courses: Communication and Ethics (6 hours), Documentation and Ethics (6 hours) and Insurance Billing and Ethics (6 hours).
Based on the text Hands Heal, by Diana Thompson, this package of 3 courses examines the "how and why" of massage and bodywork communication, documentation, insurance billing and ethics, including crucial information on HIPAA regulations. Learn how to refine your documentation and communication skills, improve your ability to bill for third party reimbursement, and reduce your risk of ethical problems. The textbook's innovative and reader-friendly content includes case studies, sample forms and abbreviations related to energy work, on-site massage, relaxation, spa and massage therapies. This is an essential reference for your professional library.
Communication and Ethics (6 total hours) contains 6 ethics hours in NCBTMB Standard I: Professionalism
Documentation and Ethics (6 total hours) contains 5 ethics hours in NCBTMB Standard I: Professionalism and 1 ethics hour in Standard V: Roles and Boundaries
Insurance Billing and Ethics (6 total hours) contains 4 ethics hours in NCBTMB Standard IV: Business Ethics and 2 ethics hours in Standard V: Roles and Boundaries
Course Reviews
Malgorzata Selby, LMT, NCTMB
I'm excited to incorporate the information I have learned into my practice. Look forward to completing MORE COURSES through the Institute.
Florence Cathy Ortiz, LMT
Because I was able to study at home evenings and weekends without stress because of my busy schedule, I am so ever grateful. The fact I was able to review for the test, allowed me to retain what I learned. Thank you so much!
Sylvia Washington, LMT
An excellent overview for medical billing for massage therapists. A very helpful course.
Courtney Quarles, LMT
This was a great course! I gained knowledge that I can use in my own practice! Thank you!
Patrick Nicholson, LMBT
This information is extremely valuable to my practice.
Instructors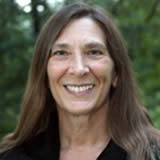 Sharon Burch, MSN, RN, NCTMB
Sharon Burch holds a Masters Degree in Nursing and has been practicing as a nurse since 1974. She is currently a Registered Nurse in the state of Arkansas. Additionally, Ms. Burch studied under many of today's leaders in massage therapy and bodywork during the 1980s, became Nationally Certified through the NCBTMB in 1993 and holds a professional membership with the AMTA.
As founder of Health Positive!, Ms. Burch has created over 60 home study nursing and massage continuing education programs, performed over 65 public, live educational presentations, has written two published books, served as a member on the NCBTMB Continuing Education committee and was a founding member of the National Association of Nurse Massage Therapists.
Sharon is an instructor on many of the Institute's programs and has authored and co-authored various ethics courses and additional titles such as Touch for the Seriously Ill, Stress Reduction Through Bodywork, Staying Well – Naturally, Cardiopulmonary Health and Illness, Chronic Pain Management, Marketing Massage in Four Easy Steps, Preventing Medical Errors, HIV Update for Massage Therapists and Bodyworkers, Understanding HIV, Massage for Edema and more.