Materials
Text - 366 pages
Multiple-choice tests - if you prefer to test online please select the "test online" option
Certificate upon completion of each course - if you prefer to print your certificate at home instantly, please select the online option
Description
This package contains two courses: Ethical Case Management (6 hours) and Insurance Billing and Ethics (6 hours).
Based on the course text, Hands Heal, this package of two courses provides practical, simple and easy-to-use information and sample forms designed to assist massage therapists in all facets of communication, documentation, and insurance billing for prescribed manual therapy.
Guidelines for client intake, interviewing skills, obtaining medical release authorizations and informed consent, functional goal development, SOAP charting, insurance billing and documentation, and ethical practice management are given as well as specific strategies for case management, insurance reimbursement and troubleshooting unpaid claims.
Course Reviews
Nadine Jolley, LMT, NCTMB
This course opened my eyes to what is involved in accepting medical insurance for massage. WOW! I was blown away. I had no idea it would be so tedious. I probably will not medical bill in my own practice, although the Chiropractors I work for do bill. The information you provided was excellent for those who want to pursue billing. Thank you once again for a great course.
Cheryl Lewis, CMT, NCTMB
OMG!!!!! I love this course I could hardly put it down, my husband even had to tell me to put the book down even after I'd fininshed the course. This was a course that I'd been dreading taking for some time now and always avoided it. Serriously, I don't know what I was thinking it would be. This course FAR exceeded my expectation.
Denise Spainhour, LMT, NCTMB
This course was very helpful. I think this should be included in the initial curriculum. I enjoyed the reading material and will keep the book on hand as a reference guide. Thanks
Kay Warren, LMT
This class's SOAP documentation charting section was excellent, one of the best I have ever seen. I always document, although it's not my favorite thing to do. I plan on experimenting with some form changes as a result of the class. The amount of information is excellent, and it's well thought out and presented. I've been in practice for 30+ years, and am a continuing educator.
E. F. Murphy, NCTMB
This is one of the most thorough and informative courses I have seen. The examples are very well displayed and explained. This will be a wonderful reference tool. Very professionally done!
Instructors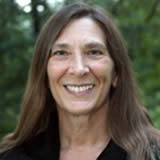 Sharon Burch, MSN, RN, NCTMB
Sharon Burch holds a Masters Degree in Nursing and has been practicing as a nurse since 1974. She is currently a Registered Nurse in the state of Arkansas. Additionally, Ms. Burch studied under many of today's leaders in massage therapy and bodywork during the 1980s, became Nationally Certified through the NCBTMB in 1993 and holds a professional membership with the AMTA.
As founder of Health Positive!, Ms. Burch has created over 60 home study nursing and massage continuing education programs, performed over 65 public, live educational presentations, has written two published books, served as a member on the NCBTMB Continuing Education committee and was a founding member of the National Association of Nurse Massage Therapists.
Sharon is an instructor on many of the Institute's programs and has authored and co-authored various ethics courses and additional titles such as Touch for the Seriously Ill, Stress Reduction Through Bodywork, Staying Well – Naturally, Cardiopulmonary Health and Illness, Chronic Pain Management, Marketing Massage in Four Easy Steps, Preventing Medical Errors, HIV Update for Massage Therapists and Bodyworkers, Understanding HIV, Massage for Edema and more.