Materials
Text - 80 pages
Multiple-choice test - if you prefer to complete this program online please select the "Materials: Available online + Test: Available online" option
Certificate upon completion - if you prefer to print your certificate at home instantly, please select the online option
Description
Ideal for both established massage therapists who want to improve their new or current practice or massage therapy students, Experiential Ethics provides a comprehensive look at ethical issues commonly encountered in massage practices.
The course text, written by a massage therapist for massage therapists, shows how the principles of healthcare ethics directly correlate to the massage therapy profession, using the AMTA (American Massage Therapy Association) Code of Ethics as a framework. Real-life business issues and situations that arise in a practice are addressed from massage therapists that have a wide range of professional experience.
In this course, you will:
address the Universal Principles of healthcare ethics
analyze ethical situations
read about real-life ethical dilemmas and business issues
Special Ethical Considerations
correlate the 7 principles of medical ethics to the massage therapy profession
use the 7 principles of medical ethics to analyze and resolve ethical situations in one's own practice
apply insights from other practitioners' experiences to effectively handle inter-connected ethical, business and emotional experiences in the massage therapy profession
Course Reviews
Pamela Zirkle, LMT
This course was helpful and I especially appreciated that a massage therapist used her own experience in her practice and others' she interviewed to determine course contents to be of help to MT's.
Patrica A. Grantz - Pelham, NH
This course helped me to better understand the ethical system in which we need to establish credibility in our profession. I enjoyed reading the "Real-Life Wisdom" the scenarios were a great way to confirm the ethical principles.
Ronda Throne, LMT
Having been in practice for more than 30 years (& taken numerous ethics courses for re-certification), I appreciate the refreshing choices of ethics credit options (that are not the usual dry content) that are available at the Institute for Integrative Healthcare Studies. THANKS!
Regina Driggs, LMP
Though I knew most of the things I read about, it was an excellent refresher course and am glad it is required for renewal of the NCBTMB credential. It helps us re-evaluate our standing with our clients and keep our profession in perspective. To me, hands-on is the way to go as you get more impact in the learning process, yet, having on-line courses is an excellent way to go when the courses you want or need don't match your schedule, not in the area, or you forgot until the last minute. This is my first on-line course and have thoroughly enjoyed it, thank you.
Dianne Polseno, LPN, LMT, Ethics Educator & Columnist
There can't be enough written on this vital topic for massage therapists. Lee's perspective is based on what we really need to hear about - the actual experiences we face.
Instructors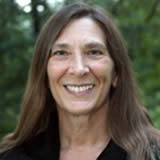 Sharon Burch, MSN, RN, NCTMB
Sharon Burch holds a Masters Degree in Nursing and has been practicing as a nurse since 1974. She is currently a Registered Nurse in the state of Arkansas. Additionally, Ms. Burch studied under many of today's leaders in massage therapy and bodywork during the 1980s, became Nationally Certified through the NCBTMB in 1993 and holds a professional membership with the AMTA.
As founder of Health Positive!, Ms. Burch has created over 60 home study nursing and massage continuing education programs, performed over 65 public, live educational presentations, has written two published books, served as a member on the NCBTMB Continuing Education committee and was a founding member of the National Association of Nurse Massage Therapists.
Sharon is an instructor on many of the Institute's programs and has authored and co-authored various ethics courses and additional titles such as Touch for the Seriously Ill, Stress Reduction Through Bodywork, Staying Well – Naturally, Cardiopulmonary Health and Illness, Chronic Pain Management, Marketing Massage in Four Easy Steps, Preventing Medical Errors, HIV Update for Massage Therapists and Bodyworkers, Understanding HIV, Massage for Edema and more.