Materials
Text - 235 pages
Multiple-choice test - if you prefer to test online please select the "test online" option
Certificate upon completion - if you prefer to print your certificate at home instantly, please select the online option
Description
Energize your practice and take it to a new level. Designed for all massage practitioners, whether you are just starting your business or need to revitalize it, this continuing education course describes no-cost and low-cost marketing methods in a week-to-week planning format. Sample letters are included where appropriate. You are encouraged to be proactive in your business and perform the activities set forth in each chapter, then journal the results - however the journal is not required for completion of this program. At the end of one year, you'll have a documented, successful business plan.
In this course, you will:
define goals, develop a marketing budget and calendar
promote your services, stand out and communicate your message
identify how to use marketing and word of mouth referrals effectively
Also included: retailing; mentoring; bartering; hosting seminars; press releases; massage parties; marketing to athletes and more.
Course Objectives
Upon completion of this course, the learner will be able to:
Define your business goals and establish a marketing budget and calendar.
Identify effective ways to make your business stand out through print; internet; radio; TV; phone; health fairs; seminars; marketing partnerships; marketing to special populations; referral relationships and/or other venues.
Identify resources for collegial support; marketing education; research; grants, and publishing.
Course Reviews
Lee Picciuto, B.A., LMT, NCTMB
This is a valuable resource for massage therapists - and even those who may own small businesses in other fields as well. The textbook author lays out the foundation of what good business planning entails, and gives very detailed and thoughtful advice about various marketing strategies - from the simple (brochures, flyers, etc.) to the more complex (hosting a health fair, using radio time, creative promotions, etc.)... most of her ideas are very affordable and approachable for the average massage therapist - I got some great ideas!
Mary Gaston, LMT
I have been a massage therapist for 15 years and felt I was already familiar with much of the information presented, however the idea for a massage grant was MORE than worth the time and money I spent on this course! The course also gave me a new found enthusiasm for taking my business to the next level! Thank you!
Dawn Porter, LMT, NCTMB
This course was very eye opening for me and made me realize a lot about myself. I have put in place a lot of the strategies and have gained 2 new clients in 1 week. Looking forward to continuing with these strategies and increasing my business.
Allison Medford-Plesko, LMT
Great marketing info! Would highly recommend!
Annette Mitchell McMinn, LMT
This was a great course I will incorporate in my practice
Instructors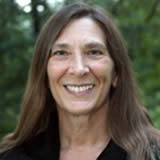 Sharon Burch, MSN, RN, NCTMB
Sharon Burch holds a Masters Degree in Nursing and has been practicing as a nurse since 1974. She is currently a Registered Nurse in the state of Arkansas. Additionally, Ms. Burch studied under many of today's leaders in massage therapy and bodywork during the 1980s, became Nationally Certified through the NCBTMB in 1993 and holds a professional membership with the AMTA.
As founder of Health Positive!, Ms. Burch has created over 60 home study nursing and massage continuing education programs, performed over 65 public, live educational presentations, has written two published books, served as a member on the NCBTMB Continuing Education committee and was a founding member of the National Association of Nurse Massage Therapists.
Sharon is an instructor on many of the Institute's programs and has authored and co-authored various ethics courses and additional titles such as Touch for the Seriously Ill, Stress Reduction Through Bodywork, Staying Well – Naturally, Cardiopulmonary Health and Illness, Chronic Pain Management, Marketing Massage in Four Easy Steps, Preventing Medical Errors, HIV Update for Massage Therapists and Bodyworkers, Understanding HIV, Massage for Edema and more.