Materials
Online Text - 320 pages
Online Reference Guide - Pharmacology Guide for Massage Therapy
Online Multiple-choice test
Certificate upon completion
Description
Learn the step-by-step process that will assist you in assessing the medications being taken by your clients in order to determine the cautions, contraindications, and effects of massage therapy and the best massage strokes to use based on these medications.
Massage therapists routinely have their clients complete a medical/health intake assessment prior to administering therapeutic treatment. Valuable information about a client's medical history as well as a list of current medications can be gained from this process. Questions often arise for the therapist as to how to give accurate consideration for the medications that are being taken and how to make corresponding massage technique adjustments.
This continuing education course was developed to broach the topic of pharmacology for massage therapy for massage professionals. Each chapter of the text is organized by body system and addresses key concepts such as pharmacokinetics (how the drug is absorbed, distributed and excreted from the body), pharmacodynamics (how the drug produces its effects in the body), and pharmacotherapeutics (how the drug is used to treat disease or symptoms). The text further highlights common names of drugs, with the generic and brand name, massage assessment and protocol implications, adverse reactions of drugs and case studies.
This course includes a handy easy reference guide for common medications, their related side effects, massage considerations and contraindications.
Course Objectives
Describe the effects that massage therapy and strokes have on the various systems of the body and explain general cautions regarding drugs and massage.
Derive a drug regimen assessment process for determining massage therapy treatment.
Explain the fundamental principles of pharmacology including how drugs are named, how they are created, and what happens when a drug enters the body.
Identify the properties of drugs that affect the autonomic nervous system and assess the implications for massage.
Discuss the use of muscle relaxants for various conditions, and the implications for massage.
Identify pain medications (perscription and OTC) and their properties and discuss implications for massage.
Idenify cardiovascular drugs and discuss implications for massage.
Discuss drugs used:

to address the hematologic system and their implications for massage.
to improve the respiratory system and their implicatons for massage.

to improve the gastrointestinal system and their implications for massage.
asanti infective drugs and implications for massage.
for immune and inflammatory responses and implications for massage.
for psychiatric and sleep disorders and implications for massage.
for the endocrine system and implications for massage.
for cancer and the implications for massage.

Participant will be able to discuss the use of alternative medicine (including herbs and supplements) and their implications for massage.

Course Reviews
A. Donofrio, LMT, NCTMB, AMTA
I think the course was wonderful! I really enjoyed the material and feel that the text was very thorough. I was amazed at all of the different drugs that were talked about, broken down, and felt that the massage implications and assessment boxes after each grouping were incredibly useful. I will be going back and reading through the text many, many times I'm sure, because I see lots of clients in a more medical-based setting, so the amount of different drugs I've seen listed could really make one's head spin! This course has made me more confident in the therapy I provide to my clients. I will absolutely be taking more of your home study courses. Thank you!
K. Broome, LMT, NCTMB
This was the most thorough course that I have ever taken! The main pieces of information are compiled into a wonderful summary that is easy to understand and apply to my therapy. No need to second guess my knowledge.
E. M. Hebert, LMT
I enjoyed learning about Pharmacology for massage therapy because most of the clients I see are taking some form of medication, and many are taking multiple prescriptions for multiple and varied issues. This was a topic that was NOT covered (with the exception of muscle relaxants and corticosteroids) in my education as a massage student. Now I will have the knowledge necessary to make informed decisions regarding my clients' sessions, the strokes that I need to use or avoid and any adverse effects that may occur. And, perhaps most important of all, because I am now an instructor in a massage school, I can pass my recently gained knowledge on to my students so that they will know how to work with their clients' medication lists. Your excellent course will be well used, and I will refer other massage therapy instructors (and, of course, my students).
S. Williams, LMT
This course opened my eyes to the importance of knowing what my clients are taking, and how massage could adversely affect them, if I don't know my contraindications.
J. Riehs, LMT
The reading was great. Very easy to understand and interpret... I give it 5 stars... and it was easy to be done in just a few, short weeks!
Instructors
William E. Baisley, RPH, MS
As a pharmacist licensed in the states of New York and Kentucky, Mr. Baisley has been practicing pharmacy since his graduation from the Albany College of Pharmacy, New York in 1971. Earning his Masters Degree in Health Services Administration, William has also co-authored published articles in the German Journal of Psychiatry and Journal of Developmental and Physical Disabilities.
Mr. Baisley is co-creator of the Institute's Medical Errors and Pharmacology and Massage programs.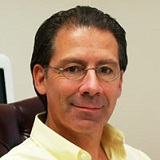 Ralph Napolitano, LMT
Original founder of the Institute for Integrative Healthcare Studies, Ralph graduated from The Swedish Institute, New York in 1981. A New York State Licensed Massage Therapist, Ralph was also the associate producer and host of the Holistic Health and Wellness and Natural Wellness programs in White Plains, NY, the creator of the Loving Pregnancy Massage video and author of the Healing Energy & Touch course manual.
Ralph has also authored and co-authored additional courses with the Institute including Developing a Wellness Center, Prenatal Massage Fundamentals, Infectious Disease: HIV/AIDS, Infectious Disease: Hepatitis, Medical Errors, Ethics: Therapeutic Relationships, Advanced Anatomy & Physiology, Deep Vein Thrombosis and Ethics: Practice Management.