Materials
Text - 269 pages
Bonus Supplements - "Affordable Care Act (ACA): The Patient Protection and Affordable Care Act" and "Important Employer Information: Interviews, Recordkeeping, Progressive Discipline, Employee Separation & Independent Contractor Status"
Multiple-choice test - if you prefer to test online please select the "test online" option
Certificate upon completion - if you prefer to print your certificate at home instantly, please select the online option
Description
Whether you are just starting a business of your own or have been in business for a number of years, Successful Business Management will cover all you need to know from launching a business to handling finances as well as implementing or improving already existing policies and procedures. Focusing on the popular text A Massage Therapist's Guide to Business by Laura Allen, through this course you will:
Learn how to prepare a self-inventory, mission statement, realistic business plan and list practical career options in the field of massage therapy as well as understand basic business ethics that pertain to the profession.
Describe the key concepts of starting a business, the legalities involved regarding business structure and start-up procedures as well as dealing with various types of insurance issues.
Outline the necessary aspects of basic recordkeeping as it pertains to the business of massage therapy including keeping accurate financial records and SOAP notes as well as understand the importance of preparing a practical budget and setting prices for services. You will also identify how to work effectively as an employee, independent contractor or employer as well as understand policies and procedures for various business situations.
Review key concepts and standards of professional behavior and effective communication as it pertains to the business of massage therapy, including social etiquette, professional responsibility, ethical behavior and effective communication with staff, clients and peers.
Recognize key concepts of marketing, promoting and advertising a massage therapy practice.
In addition to the course text, the Institute also provides supplemental materials for your practice including information on the Affordable Care Act and how it affects massage therapy as well as Important Employer Information giving tips and information addressing:
Interviewing do's and don'ts
Interviewing guidelines and common interviewing mistakes
Recordkeeping
Employment-at-will
Progressive discipline
Avoiding claims of wrongful discharge
Employee separation
Employee vs. independent contractor status
Course Reviews
Deborah Phillips, LMT
This course should be essential for anyone training to become a massage therapist. Whether self-employed or an employee, this textbook presents all you need to know about the business side of massage. I wish I had taken the course 15 years ago, before I became licensed; this material provides a solid foundation to build a successful practice. I thoroughly enjoyed this course, and all I learned will be helpful in running my business, especially the sections on promotions and advertising. It's full of great ideas and marketing strategies useful for building up clientele to secure improved financial success.
Richard C. Catlett, CMT
Wow, really valuable information for anyone who wants to start a business of any kind!! I worked in the business world for 30 years so this was a good refresher for me. The course highlighted some things I had forgotten.
Kimberly Zhao, LMT, BCTMB
Best book for studying
Val Piacitelli, LMT
This course was clear & concise.
Eva Wheeler-Sagiao, LMT
Informative course material and I very much enjoyed the content, however, this is not state specific and as such there are variances. Overall is a good eye opener for those setting out in the business of massage therapy. I should've taken this straight after graduation rather than wait for years afterwards. Thank you.
Instructors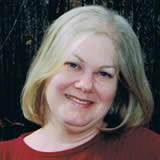 Linda Fehrs, LMT
Linda Fehrs attended both the Swedish Institute of Massage Therapy and Hudson Valley School of Massage Therapy in New York – a state with some of the most rigorous licensing requirements in the U.S. – and also served as an instructor at the Hudson Valley School of Massage.
She is a professional member of the AMTA and the New York State Society of Medical Massage Therapists. Linda has actively practiced massage therapy in the Mid-Hudson Valley since 2002 with a focus on medical massage and massage for those with special needs, such as developmental and physical disabilities.
Ms. Fehrs has authored such courses as Build Your Massage Practice, Cancer & Massage, Women & Massage as well as Marketing Massage and the Economy.