Deep Tissue Massage DVD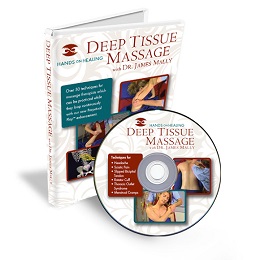 View larger
---
Video Sample
Presented by: Dr. James Mally
This rich, valuable educational video can enhance the work of even the most experienced massage therapists, physical therapists, chiropractors, acupuncturists, and naturopathic doctors.
State-of-the-art computer graphics, anatomical illustrations, clearly presented demonstrations, and three-dimensional teaching aids enhance the 90-minute video presentation and provide vital insights on how to more effectively help patients.
With thorough, clear cautions, 55 different procedures are introduced and demonstrated. The user-friendly, photographic, 55-page text closely follows the video program.
Continuing Education Credits available for eligible participants.