Materials
Online Video - 2 hours
Online Manual - 100 pages
Online multiple-choice test
Certificate upon completion
Description
Add another dimension of effective pain relief for your clients! Delivering more than 25 kinesio taping protocols for all areas of the body, these techniques are easy to learn and integrate into your massage sessions.
By applying kinesio tape (a specially designed elastic tape with hypoallergenic adhesive) in specific patterns you can provide support and stability to muscles, tendons, ligaments, and joints. Video demonstrations, images, and instructions of proper taping techniques are presented for various indications.
Through this video and text-based course you will:
Discover the therapeutic benefits of kinesio taping and be able to describe the practice to your clients
Identify the effects kinesio taping has on the body
Demonstrate how to tape soft tissue and perform a fully body kinesio taping protocol
Evaluate why you would choose to utilize kinesio taping techniques during the course of a massage on specific clients
Understand indications and contraindications for kinesio taping
Kinesio taping also assists in manipulating soft tissue, prolonging the benefits of your massage — the perfect adjunct to your skills for helping your clients reduce and manage pain.
Course Objectives
Understand the therapeutic benefits of kinesio taping.
Know how to educate your client about kinesio taping.
Understand and be able to identify effects on the body.
Know and understand kinesio taping techniques.
Know when not to perform kinesio taping on a client who has indicated a contraindication.
Be able to perform kinesio taping techniques.
Be able to perform a full body kinesio taping protocol.
Course Reviews
Amanda Billy, LMT
11/13/2023
Rachel Richey-Cornelison, LMT
11/5/2023
Larkin Riley, LMT
11/5/2023
Ariel Byington, LMT
11/1/2023
Jennifer Arney-White, LMBT, BCTMB
11/1/2023
Instructors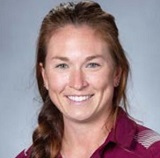 Cassandra Lapple, MS, ATC, CSCS
Cassandra Lapple, MS, ATC, CSCS has worked with a wide range of clientele throughout her experiences as a certified athletic trainer, from high school student-athletes to older adults looking to live healthier lifestyles.
While in the collegiate setting, Ms. Lapple acted as an educator both in the classroom and in a clinical setting for student athletic trainers going through their undergraduate curriculum. During these experiences she taught a wide range of topics including acute care, taping and bracing techniques, as well as stretching and strengthening rehabilitation programming.
Cassandra's daily work includes evaluating injuries and performing pre- or post-manual therapies, taping and bracing for specific injuries along with instruction in rehabilitation exercise for injury prevention and management.
Cassandra is the co-creator and instructor of Kinesio Taping Techniques for Massage Therapists.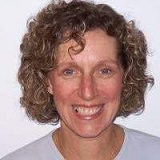 Jane Irving, LMT, BCTMB, BS
Jane Irving, LMT, BCTMB, BS, is the creator of My Learning Library specializing in massage and bodywork web-based training having published over 60 instructional massage courses. Having graduated from Northeastern University in Boston in 1983 with a Bachelor of Science Degree, Jane later attended the Institute of Massage Therapy in Boston from 1987-1988. She furthered her massage training under Ben Benjamin at the Muscular Therapy Institute in Cambridge, MA. From 1989-1990.
Ms. Irving is member of the American Massage Therapy Association, an approved provider for the National Certification Board for Therapeutic Massage & Bodywork as well as NCBTMB Board Certified.
Jane is the creator and instructor of Kinesio Taping Techniques for Massage Therapists and Manual Lymphatic Drainage Massage.