Materials
Online video - Approximately 3 hours
Online manual - 29 pages
Online multiple-choice test
Certificate upon completion
Description
Looking to elevate your massage therapy practice? This Manual Lymphatic Drainage course was designed exclusively for dedicated massage therapists seeking to expand their skill set. This course aims to introduce you to the benefits of lymphatic drainage massage, equipping you with specialized knowledge and techniques that will elevate your practice.
Course Highlights:
Foundations of Lymphatic Drainage Massage: Delve into the core principles and therapeutic advantages of lymphatic drainage massage. Understand how this technique offers a distinct approach to pain reduction and management for your clientele.
Strategic Integration: Discover the art of selecting and applying lymphatic drainage massage techniques. Learn when and why these methods are optimal during specific massage sessions, offering your clients a tailored and enhanced therapeutic experience.
Empowering Client Education: Develop the ability to effectively educate your clients about the merits of lymphatic drainage massage. Elevate your practice by imparting valuable insights into how this technique fosters holistic well-being and healing.
Comprehensive Understanding: Explore how the lymphatic system functions and influences overall health, enriching your therapeutic proficiency.
Contraindications and Safety: Acquire the expertise to discern when lymphatic drainage massage is not advisable for certain clients, ensuring their safety and optimizing treatment outcome.
Observation and Application: Hone your skills through hands-on practice and observation. Providing a full body lymphatic drainage massage protocol, you'll refine your ability to provide exceptional care.
By the end of this course, you will:
Articulate the therapeutic benefits of lymphatic drainage massage with confidence.
Understand the workings of the lymphatic system and its impact on human physiology.
Educate your clients about the benefits of lymphatic drainage massage, fostering informed choices.
Recognize and assess the effects of lymphatic drainage massage on the body, enhancing treatment precision.
Make informed decisions regarding the suitability of lymphatic drainage massage based on contraindications.
Observe and apply lymphatic drainage massage techniques.
Invest in your professional growth and join us on this journey toward in discovering the benefits and techniques of lymphatic drainage massage.
Course Objectives
Describe lymphatic system and how the lymphatic system impacts the human body
Educate your client about lymphatic drainage massage
Understand and be able to identify effects on the body
Determine when not to perform lymphatic drainage massage on a client with contraindications
Observe and apply lymphatic drainage massage techniques
Course Reviews
Victoria Fitzsimmons, LMBT
9/17/2023
Shana Tooley, LMT
9/4/2023
Laura Mayhew, LMT
9/1/2023
Corinne Cudel
8/26/2023
This course is professional and very high quality! Best course I took so far with the integrative health care! Clear, easy to follow, narration professional and full body video techniques. Bravo
Instructors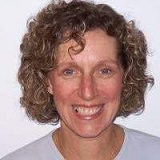 Jane Irving, LMT, BCTMB, BS
Jane Irving, LMT, BCTMB, BS, is the creator of My Learning Library specializing in massage and bodywork web-based training having published over 60 instructional massage courses. Having graduated from Northeastern University in Boston in 1983 with a Bachelor of Science Degree, Jane later attended the Institute of Massage Therapy in Boston from 1987-1988. She furthered her massage training under Ben Benjamin at the Muscular Therapy Institute in Cambridge, MA. From 1989-1990.
Ms. Irving is member of the American Massage Therapy Association, an approved provider for the National Certification Board for Therapeutic Massage & Bodywork as well as NCBTMB Board Certified.
Jane is the creator and instructor of Kinesio Taping Techniques for Massage Therapists and Manual Lymphatic Drainage Massage.