Materials
Online Text - 321 pages
Online Video - Approximately 17 minutes
Multiple-choice test
Certificate upon completion
Description
As a massage therapist you are constantly looking for new techniques to add to your practice in order for you to keep improving and widening your skill set and to provide more choices for relief, relaxation, and healing to your clients. One technique, cupping therapy, has recently become a topic of discussion. Many massage professionals are finding clients now asking about cupping massage. Whether the client is simply curious about what cupping entails, its benefits, or whether it would be an appropriate treatment for them, you should want to be able to answer your client's questions with confidence and certainly provide the treatment, too!
Cupping Therapy: A Step-by-Step Approach examines over 30 different disorders and common sports injuries from a Traditional Chinese Medicine (TCM) perspective and discusses the role of cupping in assisting each condition.
Our course offers you a look at the historical use of TCM cupping in folk medicine, a review of TCM theoretical principles and gives you step-by-step guidelines for the twelve methods of TCM cupping therapy utilized in Traditional Chinese Medicine today. Safety precautions, contraindications, and the use of cupping for treating trigger points are also discussed.
You will explore the role of cupping in a variety of clinical contexts – ranging from the treatment of children to the effective management of sports injuries and myofascial pain. Our well-established, highly successful course text provides you with a a useful step-by-step approach to the effective application of traditional cupping techniques with special emphasis on issues of safety, expectation and theoretical principles of action.
This course will present information on:
The history of cupping therapy and cupping's folk heritage
Benefits of cupping therapy
Preparing the client for cupping treatment
Complementary and alternative medicine therapies that can safely incorporate cupping into their treatment protocol
Cupping procedures and methods of cupping therapy
Expectations during and after cupping therapy
Cupping therapy on children and adults
Cosmetic cupping therapy
Utilizing cupping therapy to assist with common disorders
Cupping therapy for sports injuries
Myofascial trigger points cupping therapy
Cupping therapy evidence-based research
Frequently asked questions, precautions and contraindications for cupping therapy
To further support your learning, online 'how to' videos and downloadable images are also available to complement the course text.
Course Objectives
Summarize the history of cupping therapy and its use in folk and indigenous medicine throughout history and review the types of cups available.
Review the basic concepts of Buddhist medicine and how cupping is used in this system in this tradition.
Identify the benefits of cupping to the lymphatic system, skin, and nervous system and for treating stagnation of Qi.
Review how to prepare a client for treatment and utilize the four-zone cupping treatment system.
Observe cupping therapy using correct procedures for the specific type of cupping chosen.
Explain precautions and contraindications as well as general safety considerations for cupping therapy.
Differentiate between the twelve different methods of cupping therapy and explain each technique.
Recognize specific populations and techniques that require special consideration and precautions and explain how they can be safely treated.
Discuss scope of practice as it relates to the use of each method of cupping therapy and the use of cupping therapy for various conditions.
Review cupping use for specific complaints, conditions and disorders, including sports injuries.
Discover how to integrate cupping therapy and myofascial trigger point treatments to use cupping on trigger point sites.
Review evidence based research on cupping therapy.
Course Reviews
Dongmei Xu, LMT
11/9/2023
Trent Dittmer, LMT
11/6/2023
Dana Skrodzki, LMT
10/25/2023
Holly Wolter, LMT
10/10/2023
Terry Romano Massey, LMBT, BCTMB
9/27/2023
Instructors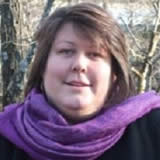 Leslie DeMatteo, MS, LMT
Leslie L. DeMatteo, LMT, MS, has been an active massage therapist since 1998, after graduating from the Sarasota School of Massage Therapy in Sarasota, FL. There she completed the massage therapy program along with a certificate program in Nuad-Bo-Rarn: Traditional Massage of Thailand.
Since then, she has completed continuing education in cranial-sacral fundamentals, cancer and mastectomy massage, reflexology, trigger point therapy and prenatal massage. She is also certified by the National Certification Board for Therapeutic Massage and Bodywork (NCBTMB) and is a Professional Level member of Associated Bodywork and Massage Professionals (ABMP).
Her work in massage therapy continuing education and teaching in a massage school ignited a passion for adult training and education, which led her to pursue her Bachelor's Degree in Adult Learning: Vocational Instruction, followed by her a Master's Degree in Adult Learning.
Ms. DeMatteo is the instructor for many of the Institute's courses including such courses as Advanced Prenatal Massage, Ethics of Diversity. Cupping Therapy: A Step-by-Step Approach, Diversity: Cultural Competence, Mastering Pregnancy Massage, and many more.