Materials
DVD - Approximately 3 hours
Text - 255 pages
Multiple-choice test - if you prefer to test online please select the "test online" option
Certificate upon completion - if you prefer to print your certificate at home instantly, please select the online option
Description
Explore the unique needs of the pregnant client while learning about the stages of growth and what to expect in each trimester of pregnancy. Leslie Stager, RN, LMT guides you through text and video focusing on general soft-tissue and Swedish massage while also integrating some myofascial release and trigger point techniques for your pregnant and laboring clients. In addition to the clear charts and illustrations included throughout the course text, the in-depth course video demonstrates proper draping and the techniques in a coherent flow.
To address the concerns of many massage practitioners with regard to working with pregnant clients, contraindications and precautions are examined thoroughly, along with a review of basic obstetrical practices and conditions that a massage therapist might encounter if working with women throughout a pregnancy and birth. The course dispels common myths anbout the dangers of particular bodywork, such as massage or reflexology to the ankles, and highlights the areas where practioners need to use caution.
This course shares essential knowledge and practical skills that a massage therapist needs to provide safe, competent, and nurturing bodywork to women during one of the most emotionally and physiologically challenging times of their lives. Observing the appropriate precautions, practitioners can feel confident that their work will never harm a pregnant, laboring or post partum client or her baby.
Course Reviews
John Sefcik, LMT
I loved the course which was amazingly informative and interesting and was a great way to refresh pregnancy massages! JohnS
Dorothy Drenoske, LMT, BCTMB
Kathryn Thunstrom, LMT, BCTMB
Instructors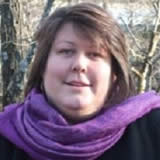 Leslie DeMatteo, MS, LMT
Leslie L. DeMatteo, LMT, MS, has been an active massage therapist since 1998, after graduating from the Sarasota School of Massage Therapy in Sarasota, FL. There she completed the massage therapy program along with a certificate program in Nuad-Bo-Rarn: Traditional Massage of Thailand.
Since then, she has completed continuing education in cranial-sacral fundamentals, cancer and mastectomy massage, reflexology, trigger point therapy and prenatal massage. She is also certified by the National Certification Board for Therapeutic Massage and Bodywork (NCBTMB) and is a Professional Level member of Associated Bodywork and Massage Professionals (ABMP).
Her work in massage therapy continuing education and teaching in a massage school ignited a passion for adult training and education, which led her to pursue her Bachelor's Degree in Adult Learning: Vocational Instruction, followed by her a Master's Degree in Adult Learning.
Ms. DeMatteo is the instructor for many of the Institute's courses including such courses as Advanced Prenatal Massage, Ethics of Diversity. Cupping Therapy: A Step-by-Step Approach, Diversity: Cultural Competence, Mastering Pregnancy Massage, and many more.