Materials
Text - 262 pages
Multiple-choice test - if you prefer to test online please select the "test online" option
Certificate upon completion - if you prefer to print your certificate at home instantly, please select the online option
Description
There is one thing that stands between a person and success–it is connection. The course text, Everyone Communicates: Few Connect, written by New York Times bestselling author and world-renowned leadership expert, John C. Maxwell, teaches you how to make every communication an opportunity for a powerful connection.
John C. Maxwell, says if you want to succeed, you must learn how to connect with people. While it may seem that some are just born with this ability, the fact is that anyone can learn how to make every communication an opportunity for a powerful connection. The author shares the Five Principles and Five Practices to develop the crucial skill of connecting including:
Finding common ground
Keeping your communication simple
Capturing people's interest
Inspiring people
Staying authentic in all your relationships
Upon completion of this program you will be able to answer these questions:
Why is connection important in building relationships and what are characteristics and components of connection?
In what ways is energy necessary to improve connections with others?
What are the factors that make people listen to us, the barriers to connection and communication, and the principles for creating a common ground mindset?
Which techniques can be used for simple and clear communications, and to create an interesting experience for my audience?
How can I express my authentic self, allowing others to know my expectations, see my convictions, credibility, and character?
How do I build trust in relationships?
With Ethics for Communication & Connection you'll learn the principles and practices to develop the crucial skill of connecting with everyone, not just your clients.
Course Reviews
Rebekah Owens, LMT, BCTMB
Ethics for Communication and Connection was fantastic. The main textbook was very well written and insightful. I was able to immediately implement the principles in my practice and in my class lectures, as well as daily life. I'm really grateful that this was an option and I got to learn this material. Thanks so much!
Anita Foster-Polizzi, LMT, BCTMB
I'm always looking for a good book to read so I was happy to read a book that covered my ethics requirements plus helped me review my speaking skills! Thanks so much for finding this book & providing this course option!
Micah Christian, LMBT
My first course with you guys. I will take another. So glad you had this course, it is exactly what I needed.
Mary Logsdon, LMT
Loved this course John Maxwell's books are easy to read and right to the point
Selina Oelberg, LMT, BCTMB
This course was very interesting and a helpful resource to build not only professional relationships, but personal as well.
Instructors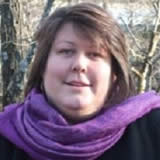 Leslie DeMatteo, MS, LMT
Leslie L. DeMatteo, LMT, MS, has been an active massage therapist since 1998, after graduating from the Sarasota School of Massage Therapy in Sarasota, FL. There she completed the massage therapy program along with a certificate program in Nuad-Bo-Rarn: Traditional Massage of Thailand.
Since then, she has completed continuing education in cranial-sacral fundamentals, cancer and mastectomy massage, reflexology, trigger point therapy and prenatal massage. She is also certified by the National Certification Board for Therapeutic Massage and Bodywork (NCBTMB) and is a Professional Level member of Associated Bodywork and Massage Professionals (ABMP).
Her work in massage therapy continuing education and teaching in a massage school ignited a passion for adult training and education, which led her to pursue her Bachelor's Degree in Adult Learning: Vocational Instruction, followed by her a Master's Degree in Adult Learning.
Ms. DeMatteo is the instructor for many of the Institute's courses including such courses as Advanced Prenatal Massage, Ethics of Diversity. Cupping Therapy: A Step-by-Step Approach, Diversity: Cultural Competence, Mastering Pregnancy Massage, and many more.