Materials
Online Text - 155 pages
Online Videos - Approximately 50 minutes
Annotated Text & Video Guide
Online multiple-choice test
Certificate upon completion
Description
Headaches and neck pain are both extremely common and nearly everyone has had this type of pain on occasion. In some cases the pain is more frequent and debilitating. Through this continuing education course, discover how you can assist clients in alleviating frequent headaches and neck pain.
Through online text and video, authors Sandy Fritz and Leon Chaitow will:
Identify types and causes of headaches and name contributing factors in the development of headaches and neck pain.
Describe assessment tools for identifying signs and features of headache and neck pain dysfunctions.
Review various massage techniques used to assess pain characteristics and address the release of fibrotic connective tissue and trigger points.
List signs and symptoms occurring in conjunction with headache and neck pain that would be indicative of medical attention.
Match massage applications with the specific pain management goals.
List physiological benefits of outcome based massage therapy for headache and neck pain.
Select specific massage strategies for treating vascular and tension headaches and neck pain.
Course Reviews
Linda Summer, LMT
Excellent books and videos. Well written and easy to follow. All techniques I can put to use immediately in my practice. Information provided helps me understand what I can or cannot accomplish in regard to headache relief for different types of headaches.
Cheryl Sprado, LMT
The book was well layed out as far as each chapter built upon the next. I also appreciated that the end of the chapters had the key points box. It was a nice review. The description of sequences was very clear and concise.
Jeffrey Carr, LMT
Overall, I feel this is an excellent course with substantial content. The training videos were very good, but could have incorporated a little more repitition on complex techniques and a little less time on some demonstrations.
Jeremy E. Miller, LMT, BCMT
Thank you for an excellent course! The expertise of Sandy Fritz and Dr. Chaitow shine through with explanations and depictions in both the text and videos that are immediately applicable in the treatment room.
June Luff, CMT, RMT
This course was excellent and very detailed, and will likely require more than 9 hours of your time. I'd say take this particular course if you truly are interested in this specific topic because it is very comprehensive and clinical in nature. I loved the videos and plan to review the videos again. This course went beyond my expectations. I highly recommend.
Instructors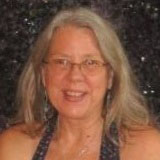 Lydia Riedell, LMT
Lydia Riedell, LMT is a licensed massage therapy professional trained at the Core Institute in Tallahassee and licensed in Florida since 1992. In concert with her practice of massage therapy, Lydia became a Reiki practitioner in the Usui System of Natural Healing and applied this energy based healing art as a volunteer with Big Bend Hospice and as a first responder with the Lake Lamonia Volunteer Fire Department. After becoming a Reiki Master in the Usui System, Lydia opened a massage establishment where she specialized in massage therapy for patients with TMJ, fibromyalgia, and sports injuries. Lydia practices Acutonics Sound Healing with turning forks and crystals and teaches Qigong fundamentals and Light Balancing techniques for health and vitality.
Ms. Riedell is the instructor on many Instutute massage CE courses, including The Impact of Fibromyalgia, Infectious Disease: Hepatitis, Massage for Headaches & Neck Pain, Massage for Lower Back & Pelvic Pain, and many more.