Materials
Manual - 21 pages
Multiple-choice test
Certificate upon completion
Description
With over 6 million Americans infected with one or more forms of viral hepatitis, practitioners must understand the impact this growing problem has on both their clients and their practice.
Learn about the history, etiology and pathophysiology of hepatitis, as well as how to differentiate between several viral hepatitis types, their associated symptoms, modes of transmission, preventive measures, treatments and risks. Of particular value to massage therapists are the guidelines pertaining to Universal Precautions; including hand washing, laundering and equipment sanitization. Also covered are common misconceptions, conventional therapeutic options and alternative treatments for viral hepatitis.
By learning about viral hepatitis, this two credit course meets the increased demand for knowledgeable practitioners administering safe and cognizant bodywork on all clients.
Course Objectives
Define and describe the liver's anatomy, physiology and pathology.
Define hepatitis, jaundice and cirrhosis, as well as differentiate between acute and chronic hepatitis.
Classify viral hepatitis, it's history, different types, as well as distinguish the truth from common hepatitis myths.
Discuss the the immune system's production of antibodies in response to an antigen, and define hepatitis serology.
Define Hepatitis A, its disease course, its modes of transmission, those at risk, its contagion, how it manifests, its diagnosis, treatment and prevention, including hand washing, vaccination and immune globulin.
Define Hepatitis D.
Define Hepatitis B, recount its statistics, its disease course, its modes of transmission, those at risk, its contagion, how it manifests, its diagnosis, treatment for the acute and chronic varieties and prevention, including vaccination.
Define Hepatitis C, recount its statistics, understand its severity, its mode of transmission including blood and blood product transfusions, IV drug use, intranasal drug use, healthcare and occupational exposure, medical procedures, tattooing, body piercing, sexual and household contact and childbirth.
Describe those at risk for Hepatitis C, recall Hepatitis C's manifestations, including extrahepatic manifestations, as well as list the different genotypes of Hepatitis C.
Recognize methods of diagnosing Hepatitis C, as well as associate Hepatitis C conventional medical treatments with its risks and benefits.
Recognize commonly used alternative therapy approaches for Hepatitis C including single herbal remedies, herbal formulas, acupuncture, massage and antioxidants, and discuss the importance of communication between all healthcare providers. In addition, Hepatitis C prevention is discussed.
For the different viral types, participant will examine lifestyle changes for prevention and for those already infected, impact reduction.
Participant will define Standard Precautions and associate them within a massage therapist's practice.
Course Reviews
Ladine A. Hamilton, LMT, BCTMB
11/8/2023
Petrita Lubin, LMT
11/3/2023
Debra Price, LMT, BCTMB
10/8/2023
Joshua Mapes, LMT
10/6/2023
Jennifer Thibodeaux, LMT
10/1/2023
Instructors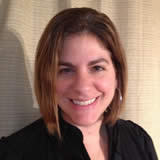 Nicole Cutler, L.Ac., MTCM
Nicole Cutler is a long time advocate of integrating perspectives on health. With a Bachelor of Science degree in Neuroscience from the University of Rochester and a Masters Degree in Traditional Chinese Medicine from Five Branches Institute, Nicole has been a licensed acupuncturist since 2000. She has earned acupuncture licenses in the states of California and New York, is a certified specialist with the National Acupuncture Detoxification Association, has earned diplomat status with the National Commission of Chinese and Oriental Medicine in Acupuncture and Chinese Herbology and is a member of the Society for Integrative Oncology. In addition to her acupuncture practice that focuses on stress and pain relief, digestion, immunity and oncology, Nicole contributes to the integration of healthcare by writing articles and courses such as Infectious Disease: Hepatitis for health care providers.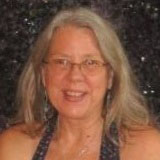 Lydia Riedell, LMT
Lydia Riedell, LMT is a licensed massage therapy professional trained at the Core Institute in Tallahassee and licensed in Florida since 1992. In concert with her practice of massage therapy, Lydia became a Reiki practitioner in the Usui System of Natural Healing and applied this energy based healing art as a volunteer with Big Bend Hospice and as a first responder with the Lake Lamonia Volunteer Fire Department. After becoming a Reiki Master in the Usui System, Lydia opened a massage establishment where she specialized in massage therapy for patients with TMJ, fibromyalgia, and sports injuries. Lydia practices Acutonics Sound Healing with tuning forks and crystals and teaches Qigong fundamentals and Light Balancing techniques for health and vitality.
Ms. Riedell is the instructor on many Instutute massage CE courses, including The Impact of Fibromyalgia, Infectious Disease: Hepatitis, Massage for Headaches & Neck Pain, Massage for Lower Back & Pelvic Pain, and many more.