Materials
Online Text - 150 pages
Online Videos - Approximately 64 minutes
Annotated Text & Video Guide
Online multiple-choice test
Certificate upon completion
Description
Responsible for over 90% of all reported backaches, "non-specific" backache has no actual associated pathology. Massage therapy and soft tissue and exercise methods have been shown to be the most effective way of treating – and preventing – this widespread problem. Through online text and video you will discover the evolution of "non-specific" backache as well as assessment and treatment methods ideal for use in combination with massage therapy derived from physical therapy, osteopathic and chiropractic sources. The supplemental videos demonstrate the palpation and treatment methods for learning enhancement.
Through both online text and video, authors Sandy Fritz and Leon Chaitow will:
Identify contributing factors and the cost of non-specific back pain.
State characteristics of phasic and postural muscles.
Give examples of beneficial treatment options for back pain.
List signs and symptoms occurring in conjunction with non-specific back pain that may not be indicative of musculoskeletal dysfunction.
Describe the different types of trigger points and their locations responsible for back pain.
List questions to ask to measure trigger point pain.
Explain the tools used for measuring and recording back/pelvic pain.
Describe the various tissue levels associated with pressure palpation of trigger points involved in back pain.
Locate the region of the spine most susceptible to non-specific back pain.
Discuss the role of muscle fatigue in non-specific back pain.
Demonstrate various functional assessments that provide information about the condition of muscle(s) involved in non-specific back pain.
Describe how pain and discomfort arise in pelvic and abdominal viscera and which structures are involved in this pain.
Explain the main tests used to identify ISJ and SIJ problems.
State characteristics of somatic dysfunctions.
Classify various levels of pressure, direction, and patterns used in various palpation assessments and techniques for their release.
Describe characteristics and features of the Positional Release Technique, Neuromuscular Technique, and Muscle Energy Technique.
List objectives of outcome based massage therapy for low back and pelvic pain.
Select the quality of touch and force used in massage applications for the relief of low back and pelvic pain.
Explain the purpose of joint movement methods used in the treatment of low back and pelvic pain.
Discuss the use of massage strategies and techniques for addressing specific muscles, joints, and connective tissues involved in low back pain.
Identify core exercises designed for stabilizing abdominal musculature.
Discuss breathing retraining techniques.
Review self-care exercises that focus on balance and stability.
Explain how progressive adaptive changes to soft tissue become stressors that can lead to dysfunction and pain.
Course Reviews
Tibor Kadar, LMT, BCTMB
I am very happy that took this course. I am much more confident regarding to low back pain. This course gave me detailed information how I should assess and treat the clients with low back pain.
Karen Lodes, LMT
Information was very detailed and the added videos were very helpful. Thanks !
Fay Andrews, CMT
Good information, required you to study hard. Overall good material
Lynette Nicoll, LMT
This course had so much information, that it was amazing and a little overwhelming. I think it should be an 8 to 10 hour ceu class!!! I really will need time to assimilate all the information, but it was great quality! Thank you for such a quality class!
Bonnie Britton, LMT, BCTMB
This material was incredibly thorough and so well written. Videos are great too. Hopefully, I will be able to access the info periodically. Best course I've taken so far, ever. Thanks !!
Instructors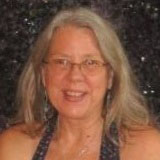 Lydia Riedell, LMT
Lydia Riedell, LMT is a licensed massage therapy professional trained at the Core Institute in Tallahassee and licensed in Florida since 1992. In concert with her practice of massage therapy, Lydia became a Reiki practitioner in the Usui System of Natural Healing and applied this energy based healing art as a volunteer with Big Bend Hospice and as a first responder with the Lake Lamonia Volunteer Fire Department. After becoming a Reiki Master in the Usui System, Lydia opened a massage establishment where she specialized in massage therapy for patients with TMJ, fibromyalgia, and sports injuries. Lydia practices Acutonics Sound Healing with turning forks and crystals and teaches Qigong fundamentals and Light Balancing techniques for health and vitality.
Ms. Riedell is the instructor on many Instutute massage CE courses, including The Impact of Fibromyalgia, Infectious Disease: Hepatitis, Massage for Headaches & Neck Pain, Massage for Lower Back & Pelvic Pain, and many more.