Materials
Video - 120 minutes
Manual - 73 pages (available for shipment or online)
Multiple-choice test
Certificate upon completion
Description
Add knowledge of Polarity Therapy to your practice. Based on the groundbreaking work of Dr. Randolph Stone, Polarity Therapy is a powerful energy healing modality. In this course, Mary Sullivan LMT, MA (Polarity and Acupuncture practitioner/instructor) will explain the three principles of Polarity Therapy: the Female or Water Principle, the Male or Fire Principle and the Etheric or Joint Principle, including how to evaluate the five elements: Ether, Air, Fire, Water, and Earth and how they relate to your client. You will learn the three currents of energy: Transverse Current, right to left; Bipolar Current, head to foot; and Umbilical Current, from umbilical area to connect with sun energy. Also covered are the three modes of touch: Satva or light touch, Rajasic or activating touch (rocking, moving), and Tamas touch, which is a strong, deep touch used to remove blockages of energy.
You will learn techniques for balancing the flow of the body's energy currents in various areas (or positive and negative poles) of the body. You will see video demonstrations of how to balance your clients using the Five Pointed Star, the Six Pointed Star and the Joint Balancing Session.
Included in this course is the course manual and one DVD entitled Polarity Therapy, Five Elements & Three Principles. The video presentations clearly demonstrate the techniques and give you a variety of close-ups detailing the work. Besides practicing along with the video programs, the manual offers several practice activities to further enhance your learning experience.
Course Reviews
John Sparks
12/26/2022
the course was dryly presented with the assumption that you understood the premise on which the system was based
Joseph DiLorenzo
11/4/2022
I really enjoyed this polarity therapy home study course and I am motivated in continuing such studies with such a wonderful teacher as Mary Sullivan, and to ultimately obtain status as a Registered Polarity Therapist, hopefully in the near future.
Jamye Patterson
4/11/2022
This was a most positive learning experience for me. The manual was done with precision, clarity and joy in teaching. I was able to review everything as often as needed. The video was really helpful to me too, watching and listening and being able to repeat as needed until it resonated with me. I can only give positive feedback and look forward to my next course with you. Thank you Mary Sullivan and the IIHS for this great course.
Amber Savoie, LMT
3/23/2022
Loved the layout -super easy to understand and navigate. I loved being able to study with the test and video; this really helps the information to be processed and stick! I'm super excited to be doing this work, thank you!
Elizabeth Merrill, LMT, BCTMB
3/15/2022
Instructors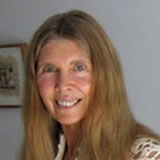 Mary Sullivan, MS, BA, L.Ac., LMT
Mary Sullivan received her massage training through the Santa Barbara School of Massage in 1981 and continued her education, earning her license in Acupuncture. As a faculty member of the Body Therapy Institute since 1991, Ms. Sullivan has taught such courses as Cranial-Sacral, Lymphatic Drainage, Polarity Therapy and Pregnancy Massage. She also holds certifications in Cranial-Sacral Therapy, Pre and Perinatal Massage and Polarity Therapy. Mary is the author and instructor of the Polarity Therapy and Cranial-Sacral Fundamentals courses.