Materials
Video - 77 minutes
Manual - 32 pages (available for shipment or online)
Multiple-choice test
Certificate upon completion
Description
With Cranial-Sacral Therapy techniques, a trained practitioner can balance the rhythm of the cerebral-spinal pulse and treat numerous ailments. This continuing education program teaches the history of Cranial-Sacral work, including Dr. Sutherland's contributions to the development of Cranial-Sacral techniques, in addition to demonstrating specific techniques to evaluate and free bones in the sacrum and skull.
In this introductory course on cranial-sacral fundamentals, participants will learn about the following techniques:
Sacral Release Technique
Sacro-iliac Decompression
Core Link Technique
Cranial Base Release
4th Ventricle Technique
Sphenoid Release Technique
Ear-Pull Decompression
Palming-Decompression Technique
The Parietal Hold and Lift
Frontal Decompression
Balancing the Glabella and Bregma
Zygoma Palpitation
and Mandible Compression/Decompression
Along with the many cranial-sacral techniques covered, participants will also learn to distinguish between the possible outcomes: tracking, release, unwinding, still point and no change.
Course Objectives
Analyze the history of cranial-sacral therapy.
Examine the anatomy of the cranium, including structure and function.
Discover the fundamental techniques used in cranial-sacral therapy.
Experience the cranial-sacral pulse movement and differentiate between the blood pulse and the cranial rhythm.
Discover the sacrum and it's motion and apply techniques for releasing the sacrum.
Observe the release of the cranial base, or occiput.
Identify the location of the sphenoid bone, temporal bones, parietal bones, and frontal bones and techniques to release them.
Learn to identify the location of the zygoma, maxillae, and mandible and techniques to release them.
Explain the concepts and theories behind cranial-sacral work and apply the techniques used, summarizing their experience with each technique.
Course Reviews
David Kayzerman, LMT
11/24/2023
Stacy Shamy, LMBT
10/30/2023
Alison Ahmuty, LMBT, BCTMB
10/29/2023
Jenny Satsatin, LMBT, BCTMB
10/26/2023
Gerlinde Franciose, LMBT, BCTMB
10/23/2023
Instructors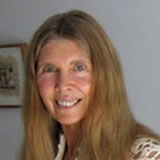 Mary Sullivan, MS, BA, L.Ac., LMT
Mary Sullivan received her massage training through the Santa Barbara School of Massage in 1981 and continued her education, earning her license in Acupuncture. As a faculty member of the Body Therapy Institute since 1991, Ms. Sullivan has taught such courses as Cranial-Sacral, Lymphatic Drainage, Polarity Therapy and Pregnancy Massage. She also holds certifications in Cranial-Sacral Therapy, Pre and Perinatal Massage and Polarity Therapy. Mary is the author and instructor of the Polarity Therapy and Cranial-Sacral Fundamentals courses.