Materials
Manual - 17 pages
Multiple-choice test - if you prefer to complete this program online please select the "Materials: Available online + Test: Available online" option
Certificate upon completion - if you prefer to print your certificate at home instantly, please select the online option
Description
This home study program provides an overview of professionalism and scope of practice for massage therapists from the legal, educational, competency and self-accountability standpoints. The roles of professional codes of ethics and standards of practice with regard to ethical behavior and business practices are discussed within the parameters of the National Certification Board for Therapeutic Massage and Bodywork (NCBTMB).
Establishing and managing a professional practice involves knowledge of local, state and federal requirements pertinent to business licenses and permits, insurance coverage and legal business relationships. Successful massage practices provide clear policies and procedures that define the services offered, how appointments are scheduled as well as a competitive fee structure.
Course Objectives
Define scope of practice; identify 4 key factors that influence scope of practice for massage therapists.
Identify differences in the law regarding definition of scope of practice in Maryland, Florida, Louisiana and New York.
Explain self accountability and responsibility for knowledge and scope of practice for known contraindications for circulatory massage.
Explain the differences between Codes of Ethics and Standards of Practice; give examples of each.
Identify, define and discuss developing a personal scope of practice in the professional practice management of massage therapy.
Identify licenses required to practice massage therapy legally; types of insurance coverage needed; and legal business relationships.
Differentiate between Independent Contractor and Employee; illustrate IRS guidelines.
Organize and discuss essential areas to be addressed by policies and procedures in a massage therapy business.
Give examples of proper telephone screening practices for setting up appointments.
Identify and discuss agreements that enhance clarity and understanding between the client and therapist.
Identify and discuss ethical marketing strategies for business practices related to the massage profession.
Course Reviews
S. Walker, LMT, NCTMB
It must be challenging to always capture attention with a mandatory ethics course, BUT you always manage to define things absolutely clearly and refresh my practice and personal knowledge. Thank you!
D. Veilleux, LMT, NCTMB, ABMP
This was an excellent refresher course for me. It made me stop and think about my practice, my relationship with my clients and my business expectations. It reinforced the reason why I love being a massage therapist and highlighted the reasons my practice is doing so well.
Ashley Acton, LMT, NCTMB
I usually get very distracted and have a difficult time with test taking but I can honestly say that this was very informative and I took time to read the material which says a lot...I gained a lot of knowledge in business and ethics and got many confirmations that the way I am conducting my business is right on track with guidelines which makes me more confident than ever!
Brian Thompson, LMBT
I thought that the course was informational. It cleared up some things that had crossed my mind. Worth taking the time to find CEU's and bettering my practice in this particular area. I thought it was a good course that I would recommend.
Maryann Benitez, LMT
I have been a massage therapist for 8 years and have worked as an employee, as an independent contractor and on my own. I found the information very practical and concise. I am finally opening my own space and appreciate the insight and clarity on policies and procedures for the massage business. Loved it!
Instructors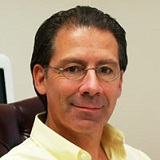 Ralph Napolitano, LMT
Original founder of the Institute for Integrative Healthcare Studies, Ralph graduated from The Swedish Institute, New York in 1981. A New York State Licensed Massage Therapist, Ralph was also the associate producer and host of the Holistic Health and Wellness and Natural Wellness programs in White Plains, NY, the creator of the Loving Pregnancy Massage video and author of the Healing Energy & Touch course manual.
Ralph has also authored and co-authored additional courses with the Institute including Developing a Wellness Center, Prenatal Massage Fundamentals, Infectious Disease: HIV/AIDS, Infectious Disease: Hepatitis, Medical Errors, Ethics: Therapeutic Relationships, Advanced Anatomy & Physiology, Deep Vein Thrombosis and Ethics: Practice Management.