Materials
DVD - 120 minutes
Manual - 52 pages
Acupuncture Points and Meridians Chart
Multiple-choice test - if you prefer to test online please select the "test online" option
Certificate upon completion - if you prefer to print your certificate at home instantly, please select the online option
Description
In this home study course, you will learn the art and practice of a specific style of clinical Shiatsu called Shiatsu Anma. Based on both the theory of acupressure energetics originating from Chinese medicine and massage techniques of Japanese origin, Shiatsu Anma Therapy addresses illnesses and painful conditions in the body stemming from blockages in the flow of energy, or chi, within the acupuncture meridian (channel) system.
You will learn how to assess the body's energy channel system with regard to deficiency and excessive states and apply appropriate techniques that restore the balance of chi within the body. As the flow of chi is re-established in the channel system, pain is relieved and the healing process of the body begins.
The manual that accompanies the DVD presentation in this instructional program contains pertinent information with regard to the theory, application, and specific treatment techniques and sequences for several painful conditions. A review of Yin/Yang theory and Meridians is included both in the video and the manual to help familiarize you with the fundamentals of this practice. A laminated Acupuncture Chart that depicts the meridians as well as specific points on the channels is included as a useful reference when working with the various channels and points.
Course Reviews
S. Buonaguro, LMT, NCTMB, ABMP
I really enjoyed this course. It will certainly compliment my practice. I took some basic shiatsu in massage school 12 years ago and a lot of the things came back. Then, additionally, I learned some great techniques for working the points and the sequences. The video was clear, and Instructor Hickey did a great job in a concise and clear way. The video, the charts, the reference book and the course book were all great. I used all of them and will keep the chart handy until it becomes second nature. I treated a mild stomach upset on myself during the course and it worked like a charm! Thanks - I really enjoyed this course.
M. Howard, NCTMB, ABMP
There are no trick questions. All the answers are clearly found in the text. Both the books and the DVD are excellent sources and will refer to them as I continue to learn and practice each technique. I know this course is just the beginning, and that it will take many more hours of continuous practice to get the feel of deficient and excessive Qi in the meridians. I do believe this course is worth every bit I paid and would recommend it to others.
Panagiota Chelios, LMT, NCTMB
I enjoyed this course very much! It gave me more clarity on shiatsu facts than I previously new. I actually had fun reading the manual and taking the exam! It is a very organized and relatable course. As I only administer Deep-tissue techniques I felt that the channels and their associated Ashi points were invaluable towards my treatments. The extra DVD and text book included in the package was a bonus! I would highly recommend this course to anyone seeking to meet their requirements, as well as anyone seeking additional research in the magnificent field of massage therapy and body reprieve!
Joyce Inderkum, LMT
I had been waiting for license renewal time to pass so I could dig into this course, looking forward to it since I first found it on the site over a year ago. Loved the subject and material made a rather complex system of study very easy to grasp. With the caveat that one is already familiar with TCM, of course. Thanks! My favorite course from you folks yet!
Fred Isom, LMT, NCTMB
I've been interested in Shiatsu since I was in massage training. The acupuncture point card, textbook, DVD, and supplemental booklet all come together rather well for independent study. I feel prepared to start integrating this modality into my massage practice.
Instructors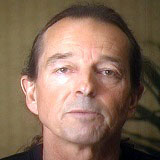 John Hickey, L.Ac.
John Hickey is a licensed acupuncturist and one of the founders of the Santa Barbara College of Oriental Medicine. John has been teaching and practicing Shiatsu and Oriental Medicine for over 20 years. He practices and teaches Shiatsu in Carpinteria, California.
John is the instructor of Shiatsu Anma Therapy.