Materials
Manual - 38 pages
Multiple-choice test
Certificate upon completion
Description
Launching and growing a successful solo or group practice can be a daunting task, unless you have a guide to help you actualize your vision. In this course, you will learn about creating your plan, locating an appropriate site, negotiating with a landlord, hiring support staff, finding and working with like-minded practitioners, and successfully developing your own wellness center.
Course Objectives
Develop and explain concept of a wellness center.
Develop own vision and evaluate candidacy as an entrepreneur.
Determine what services will be offered at your center.
Develop a plan to realize your goals.
Examine the advantages of leasing vs. buying space, buying existing business vs. starting from scratch, developing criteria for locating a site for your center, evaluating potential office sites.
Learn the importance of consulting with an attorney by examing legal considerations, liability issues, and internal business structures.
Developing marketing strategies and tactics for your center looking at various marketing types.
Review the value of community outreach and develop ideas for community workshops.
Describe the value of a support network.
Course Reviews
Phyllis E Johnson, LMT
3/19/2022
Rico Woods, LMT
10/13/2021
love the institute
Angela Sizemore, LMT
10/7/2021
Katarina Spaic, LMT
10/6/2021
Lisa Vitale, LMT
9/19/2021
Instructors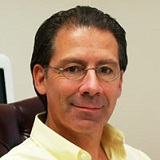 Ralph Napolitano, LMT
Original founder of the Institute for Integrative Healthcare Studies, Ralph graduated from The Swedish Institute, New York in 1981. A New York State Licensed Massage Therapist, Ralph was also the associate producer and host of the Holistic Health and Wellness and Natural Wellness programs in White Plains, NY, the creator of the Loving Pregnancy Massage video and author of the Healing Energy & Touch course manual.
Ralph has also authored and co-authored additional courses with the Institute including Developing a Wellness Center, Prenatal Massage Fundamentals, Infectious Disease: HIV/AIDS, Infectious Disease: Hepatitis, Medical Errors, Ethics: Therapeutic Relationships, Advanced Anatomy & Physiology, Deep Vein Thrombosis and Ethics: Practice Management.