Materials
Manual - 38 pages
Multiple-choice test - if you prefer to complete this program online please select the "Materials: Available online + Test: Available online" option
Certificate upon completion - if you prefer to print your certificate at home instantly, please select the online option
Description
Launching and growing a successful solo or group practice can be a daunting task, unless you have a guide to help you actualize your vision. In this course, you will learn about creating your plan, locating an appropriate site, negotiating with a landlord, hiring support staff, finding and working with like-minded practitioners, and successfully developing your own wellness center.
Course Objectives
Develop and explain concept of a wellness center.
Develop own vision and evaluate candidacy as an entrepreneur.
Determine what services will be offered at your center.
Develop a plan to realize your goals.
Examine the advantages of leasing vs. buying space, buying existing business vs. starting from scratch, developing criteria for locating a site for your center, evaluating potential office sites.
Learn the importance of consulting with an attorney by examing legal considerations, liability issues, and internal business structures.
Developing marketing strategies and tactics for your center looking at various marketing types.
Review the value of community outreach and develop ideas for community workshops.
Describe the value of a support network.
Course Reviews
L. Jones, LMT
OH MY GOODNESS! I am so inspired! I have always wanted my own spa and this helped me get an idea of what that would require. Very interesting and hopefully in five years I will be able to put this info to use.
L. Mahabee, LMT, NCTMB
I found that it gave me new insights as to how I could set up my plans for a wellness center. I liked the fact that it stressed how I could work as preventative health educator for my community, which I view as a very important role in society.
C. Kurilla, LMT, NCTMB, AMTA
Very well written. Sure seems like a lot of research and time was taken to write this course. Easy to understand contents and author's intent. Bravo! I really enjoyed this course. I learned a lot of new insights into opening my own spa - which I have been contemplating for a while now.
Carie C. Rusche, LMT, AMTA
This was a good strating place for me. It helped me overcome my fears to launch my business so I can step out and help my community to have a healthier lifestyle.
Eva Goldyn, LMT
As a current establishment owner and therapist, I found this course helpful for our next phase of growth into a Wellness Center. A great refresher for my business plan. I especially liked the section on location/finding a space and the checklist associated with. Kudos on the program.
Instructors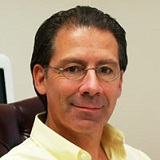 Ralph Napolitano, LMT
Original founder of the Institute for Integrative Healthcare Studies, Ralph graduated from The Swedish Institute, New York in 1981. A New York State Licensed Massage Therapist, Ralph was also the associate producer and host of the Holistic Health and Wellness and Natural Wellness programs in White Plains, NY, the creator of the Loving Pregnancy Massage video and author of the Healing Energy & Touch course manual.
Ralph has also authored and co-authored additional courses with the Institute including Developing a Wellness Center, Prenatal Massage Fundamentals, Infectious Disease: HIV/AIDS, Infectious Disease: Hepatitis, Medical Errors, Ethics: Therapeutic Relationships, Advanced Anatomy & Physiology, Deep Vein Thrombosis and Ethics: Practice Management.