Materials
Text - 155 pages
Multiple-choice test - if you prefer to test online please select the "test online" option
Certificate upon completion - if you prefer to print your certificate at home instantly, please select the online option
Description
Providing the theoretical and practical basis for using sports massage to help athletes stay in shape, recover from injuries and improve performance, the course text also includes approaches for conducting an effective sports massage program in various settings. Massage techniques that can be applied for warm-ups, to prepare for and recover from competition, to reduce the potential for injuries and to aid in injury rehabilitation are introduced.
The program-development portion of the course text provides practitioners with detailed advice from the authors, who are well respected for their expertise and program-development skills. They address how to implement sports massage programs in various settings and how sports massage specialists cooperate with other sport and health professionals to provide the best possible care for athletes.
This continuing education course covers:
how massage can enhance athletic performance, including the evidence for its efficacy
the application of specific techniques with active movement, including the cautions and contraindications
specialized massage techniques used in sports massage, including recovery, remedial and rehabilitative massage applications
techniques, guidelines and goals of pre-, inter- and postevent sports massage
symptoms of, and first aid for, hyper- and hypothermia and muscle cramps
common problem areas for athletes in different sports, including remedial applications for different body regions
sports massage body mechanics problems and how to correct them
planning for a season of sports massage, including how athletes and coaches can participate in a sports massage program
how sports massage is offered at athletic events, health clubs, in private practice and in sports medicine clinics
Course Reviews
John Coombs, LMT
I have had sports massage on my radar as one of the courses I have wanted to take. So glad I did! As I read this book, I was able to apply some of the techniques to the massages I have given over the last eleven days. I intend to reread this book and dedicate a lot of what this book as taught me to memory.
Chantal Henry, LMT, NCTMB
The course was very informative and you get a better understanding of sports massage. Clear and to the point. Excellent material to glean from for massage therapist.
Michael Petillo, LMT, NCTMB
I was already a little familiar with some of the content, but it was a helpful review. I enjoyed learning new aspects of sports massage and the history and theory behind the techniques. I plan to use what I learned in this course in my massage practice as well as in my own self care routine.
Janice Falcon, LMT
The course was professionally presented. By taking it, I have gained new and interesting insight into the application and evaluations involved in effectively performing sports massage. Loved it!
Rebecca Turner, LMBT
I took my time to really read and absorb the material. I know it will be very helpful to my career as a massage therapist. For me, having three kids that are all in school and dealing with everyday life, this course made it easy for me to work, deal with kids, juggle daily life and still have some time left to read this course. It's great to learn new things as well as reviewing material you already know. Thanks!
Instructors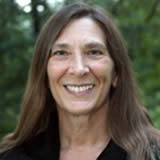 Sharon Burch, MSN, RN, NCTMB
Sharon Burch holds a Masters Degree in Nursing and has been practicing as a nurse since 1974. She is currently a Registered Nurse in the state of Arkansas. Additionally, Ms. Burch studied under many of today's leaders in massage therapy and bodywork during the 1980s, became Nationally Certified through the NCBTMB in 1993 and holds a professional membership with the AMTA.
As founder of Health Positive!, Ms. Burch has created over 60 home study nursing and massage continuing education programs, performed over 65 public, live educational presentations, has written two published books, served as a member on the NCBTMB Continuing Education committee and was a founding member of the National Association of Nurse Massage Therapists.
Sharon is an instructor on many of the Institute's programs and has authored and co-authored various ethics courses and additional titles such as Touch for the Seriously Ill, Stress Reduction Through Bodywork, Staying Well – Naturally, Cardiopulmonary Health and Illness, Chronic Pain Management, Marketing Massage in Four Easy Steps, Preventing Medical Errors, HIV Update for Massage Therapists and Bodyworkers, Understanding HIV, Massage for Edema and more.