Materials
Audio - 75 minutes
Text - 676 pages
Multiple-choice test - if you prefer to test online please select the "test online" option
Certificate upon completion - if you prefer to print your certificate at home instantly, please select the online option
Description
This course covers anatomy and physiology beyond what you learned in school including the following systems: the integumentary, skeletal and joints, muscular, nervous, endocrine, reproductive, cardiovascular, lymphatic, respiratory, digestive, and urinary.
The textbook used in this course was written to better meet the specific educational needs of massage therapy students and professionals by focusing on anatomy and physiology subject matter deemed most relevant to the profession.
Each chapter discusses one body system and contains information boxes with highlighted facts, precautions, and guidelines pertinent to bodyworkers. The addition of full color illustrations throughout the text brings content to life, illustrates the most important information and makes complex details easy to understand. Pathology boxes are included highlighting pathology information pertinent to the body system being discussed in the chapter.
Course Reviews
A. L. Wetter, LMT, ABMP
This was the absolute best Anatomy & Physiology course for massage I have seen or studied. It is presented in such a way - it keeps your interests and challenges - without exhausting you with details.
P. Wingfield, LMT, NCTMB, AMTA
This course was far more advanced and detailed than the anatomy class I took in college. I learned much more detailed information about the human body.
Leisha Campbell, LMT
This is the second time I have used Integrative Health Care for my CE requirements. The course material is very thorough and well written. The Advanced Anatomy and Physiology, The Massage Connection book has some of the best anatomical illustrations I've seen. And the sections in each chapter that show a direct relationship between the information and how it relates to massage, were interesting, informative and relevant. It would be great if you could offer a course for massage therapists on specific therapeutic stretches and exercises that can be used during massage or taught to clients to assist in their healing process.
Sharon Witte, CMT
I learned quite a bit, more than I expected to. I found the terminology difficult since I hadn't had anatomy or physiology in over 20 years. I think it'll be useful in my work. The level of detail in the pictures, charts, and diagrams was most useful since I am a visual learner.
Anwar Ibrahim
I really appreciated the textbook used for this course. The structure of the text is similar to college level textbooks full of tables and facts for easy reference. This book was less dull than my previous anatomy physiology book I used in school. I really liked the, "table talk, what ails you, and the massage connection tables." They are full of valid and relevant information for those involved in massage and bodywork. I will keep this with my collection of books and it will serve as a good reference book when needed. Great course. Thanks
Instructors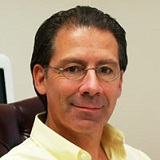 Ralph Napolitano, LMT
Original founder of the Institute for Integrative Healthcare Studies, Ralph graduated from The Swedish Institute, New York in 1981. A New York State Licensed Massage Therapist, Ralph was also the associate producer and host of the Holistic Health and Wellness and Natural Wellness programs in White Plains, NY, the creator of the Loving Pregnancy Massage video and author of the Healing Energy & Touch course manual.
Ralph has also authored and co-authored additional courses with the Institute including Developing a Wellness Center, Prenatal Massage Fundamentals, Infectious Disease: HIV/AIDS, Infectious Disease: Hepatitis, Medical Errors, Ethics: Therapeutic Relationships, Advanced Anatomy & Physiology, Deep Vein Thrombosis and Ethics: Practice Management.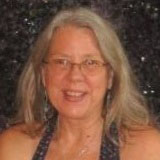 Lydia Riedell, LMT
Lydia Riedell, LMT is a licensed massage therapy professional trained at the Core Institute in Tallahassee and licensed in Florida since 1992. In concert with her practice of massage therapy, Lydia became a Reiki practitioner in the Usui System of Natural Healing and applied this energy based healing art as a volunteer with Big Bend Hospice and as a first responder with the Lake Lamonia Volunteer Fire Department. After becoming a Reiki Master in the Usui System, Lydia opened a massage establishment where she specialized in massage therapy for patients with TMJ, fibromyalgia, and sports injuries. Lydia practices Acutonics Sound Healing with turning forks and crystals and teaches Qigong fundamentals and Light Balancing techniques for health and vitality.
Ms. Riedell is the instructor on many Instutute massage CE courses, including The Impact of Fibromyalgia, Infectious Disease: Hepatitis, Massage for Headaches & Neck Pain, Massage for Lower Back & Pelvic Pain, and many more.