Materials
Text - 344 pages
Multiple-choice test - if you prefer to test online please select the "test online" option
Certificate upon completion - if you prefer to print your certificate at home instantly, please select the online option
Description
Applied Kinesiology uses diagnostic muscle tests in conjunction with standard examination procedures to determine the causes of health issues.
This highly illustrated, in-depth course includes 32 muscle tests and step-by-step guide for applying specific correction techniques. Also included are actual case histories in the practice of Applied Kinesiology. Learn about how new Applied Kinesiology muscle testing and correction methods can benefit massage therapists and their clients.
In this course, you will learn:
history, key concepts, fundamental procedures and benefits of Applied Kinesiology
step-by-step procedures of muscle testing
about examiner prejudice, identify examples of how it occurs and how to prevent it
essential pretests to improve accuracy in testing results
to identify and correctly order assessment and methods for a variety of problems
An essential course with information you can use over and over.
Course Reviews
Tammy Wellock, LMT
Excellent and interesting content. Love the explanations and examples throughout. A great learning curve was easy to achieve with this course/book as it was very easy to follow and understand. Loved the picture examples provided for testing. OUTSTANDING!!
Jason Ryan, LMT, NCTMB
Very good reference book as part of the course. Clear photos and anatomical drawings.
J. Wolf, LMT
This training manual has a wealth of information and can tie together some aspects of many disciplines. There is a ton of anatomy review that also ties into Chinese medicine and nutritional principles. I have been a practioner for 23 years and found this subject very interesting and may look at dysfunctions of health in a new way.
Susan L. Plouffe, LMT
Although taking this course doesn't allow one to become an Applied Kinesiologist without a medical degree, there was so much material I learned in this course that I may be able to use some of it in understanding the mystery of muscle aches and pains. The principals of the agonist/ antagonist muscle pairs alone will guide me in trying different treatment plans. Still learning many new things after 30 years of practice!
Brandy Adams- Crisel, LMT
I am an instructor for kinesiology and I loved the way this book explained things so easily. It is very straight-forward and well illustrated. Thank you.
Instructors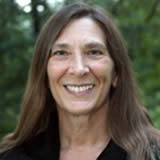 Sharon Burch, MSN, RN, NCTMB
Sharon Burch holds a Masters Degree in Nursing and has been practicing as a nurse since 1974. She is currently a Registered Nurse in the state of Arkansas. Additionally, Ms. Burch studied under many of today's leaders in massage therapy and bodywork during the 1980s, became Nationally Certified through the NCBTMB in 1993 and holds a professional membership with the AMTA.
As founder of Health Positive!, Ms. Burch has created over 60 home study nursing and massage continuing education programs, performed over 65 public, live educational presentations, has written two published books, served as a member on the NCBTMB Continuing Education committee and was a founding member of the National Association of Nurse Massage Therapists.
Sharon is an instructor on many of the Institute's programs and has authored and co-authored various ethics courses and additional titles such as Touch for the Seriously Ill, Stress Reduction Through Bodywork, Staying Well – Naturally, Cardiopulmonary Health and Illness, Chronic Pain Management, Marketing Massage in Four Easy Steps, Preventing Medical Errors, HIV Update for Massage Therapists and Bodyworkers, Understanding HIV, Massage for Edema and more.