Materials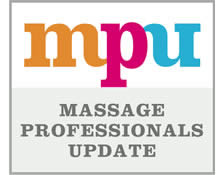 4 Original Articles - 12 pages
Online multiple-choice test
Certificate upon completion
Description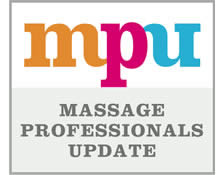 Earn credits through articles you've already read in our Massage Professionals Update e-newsletter.
Learn the role that massage can play in easing arthritic pain. Combining four articles written especially for the Institute's Massage Professionals Update E-newsletter, this brief program will provide insights into:
Typical symptoms of osteoarthritis and the role massage plays in addressing this condition.
The five most common pathologies that cause joint pain.
Most common cause of arthritis in the hands with two common therapies to ease pain.
Five forms of psoriatic arthritis and factors contributing to it.
In the Arthritic Conditions & Massage program we've combined four articles written especially for the Institute's Massage Professionals Update. These four articles include:
You can either read the articles by clicking on any of the titles above or upon enrollment you'll be able to access these articles and your online test through your online course account.
Course Objectives
Identify the typical symptoms and treatment of osteoarthritis and describe the role of massage therapy in addressing the condition.
Identify and describe the five most common pathologies that can cause joint pain as well as explain when bodywork may or may not be indicated for relief.
Describe the common cause of arthritis in the hand as well as two common therapies that may be used by massage therapists to ease the pain.
Define the term psoriatic arthritis and identify its five forms, as well as identify the factors contributing to its development and the roles massage therapy can play in easing symptoms.
Course Reviews
Rebecca Crouse, NCTMB
Thank you for this fun and informative course. I look forward to using my knowledge with my clients :) I feel a huge boost of confidence now when dealing with those who suffer from arthritis and similar conditions discussed in this course.
Janet Ruckrigl, LMT, NCTMB
The pictures added visual knowledge about arthritis, making the topic easy to understand. I will use this knowledge in my massage therapy practice.
Kathleen Warm, LMT
The reading material was great. I had already know about paraffin treatment. I knew a little about Balneotherapy. I thought it was a good idea that one still had to read the informationto find "the answers".
Carolyn Stubbs, LMT
This course is magnificent. So many people that I know have some form of arthritis; including myself from a car accident. I have been using some of these techniques on myself and have been reaping the benefits. Now I will be able to help my clients more efficiently. Thank you.
Natalie Beversluis, NCTMB
Very clear & concise - I enjoyed the presentation of the material, and the website; the test questions were well written and relevant. I'm looking forward to receiving the Massage Professionals Update newsletter for more information.
Instructors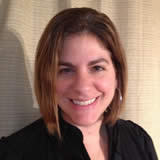 Nicole Cutler, L.Ac., MTCM
Nicole Cutler is a long time advocate of integrating perspectives on health. With a Bachelor of Science degree in Neuroscience from the University of Rochester and a Masters Degree in Traditional Chinese Medicine from Five Branches Institute, Nicole has been a licensed acupuncturist since 2000. She has earned acupuncture licenses in the states of California and New York, is a certified specialist with the National Acupuncture Detoxification Association, has earned diplomat status with the National Commission of Chinese and Oriental Medicine in Acupuncture and Chinese Herbology and is a member of the Society for Integrative Oncology. In addition to her acupuncture practice that focuses on stress and pain relief, digestion, immunity and oncology, Nicole contributes to the integration of healthcare by writing articles and courses such as Infectious Disease: Hepatitis for health care providers.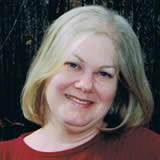 Linda Fehrs, LMT
Linda Fehrs attended both the Swedish Institute of Massage Therapy and Hudson Valley School of Massage Therapy in New York – a state with some of the most rigorous licensing requirements in the U.S. – and also served as an instructor at the Hudson Valley School of Massage.
She is a professional member of the AMTA and the New York State Society of Medical Massage Therapists. Linda has actively practiced massage therapy in the Mid-Hudson Valley since 2002 with a focus on medical massage and massage for those with special needs, such as developmental and physical disabilities.
Ms. Fehrs has authored such courses as Build Your Massage Practice, Cancer & Massage, Women & Massage as well as Marketing Massage and the Economy.