Materials
Manual - 47 pages
Multiple-choice test
Certificate upon completion
Description
Whether you are in private practice or working for someone else, there are some basic requirements and concepts that will help you to do well. While being skilled in the various techniques and modalities of massage therapy is important, it is also very important to know what is required of you if you need financing, want to file for insurance reimbursement, have to pay your own income taxes or intend to grow beyond a private practice. Learning about the importance of creating a business plan, maintaining accurate client records, paying taxes and thinking about the future are all vital for a successful career in this competitive profession.
Equally valuable to new graduates of massage school as well as those who have been out in the field for a while, this course will introduce you to:
basic business structures
vision statement development
simple business plan development
costs involved in starting a business
insurance options
legal requirements
record keeping
marketing
options to consider for a future in the profession of massage therapy
Course Objectives
Analyze different employment types including contract work while identifying the pros and cons of each type of arrangement and applies this knowledge to write a vision statement.
Define the term Business Plan, identify elements of a business plan and determine costs involved in starting one's own business.
Describe types of insurance necessary for running a business.
Contrast between the advantages and disadvantages of accepting insurance from clients as reimbursement for services.
Explain the importance of creating and maintaining accurate clinical notes and financial records as well as the legal requirements with regard to medical records.
Differentiate between the various traditional forms of marketing used by massage therapists as well as newer forms of marketing and assess how they play a role in small business.
Associate the importance of updating skills and expanding knowledge through continuing education, expanding professionally into other areas related to the field such as writing and teaching, and moving beyond a simple private practice, in order to maintain one's mental and physical well-being to avoid personal burnout.

Course Reviews
Natalie Scott, LMT, BCTMB
8/22/2023
Alison DiPatri, LMBT, BCTMB
8/1/2023
Celeste Canteo, LMBT, BCTMB
7/26/2023
Leslie Graham, LMT
6/2/2023
Ryan Durkee, LMT
6/2/2023
Instructors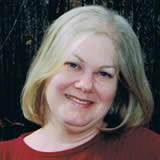 Linda Fehrs, LMT
Linda Fehrs attended both the Swedish Institute of Massage Therapy and Hudson Valley School of Massage Therapy in New York – a state with some of the most rigorous licensing requirements in the U.S. – and also served as an instructor at the Hudson Valley School of Massage.
She is a professional member of the AMTA and the New York State Society of Medical Massage Therapists. Linda has actively practiced massage therapy in the Mid-Hudson Valley since 2002 with a focus on medical massage and massage for those with special needs, such as developmental and physical disabilities.
Ms. Fehrs has authored such courses as Build Your Massage Practice, Cancer & Massage, Women & Massage as well as Marketing Massage and the Economy.