Materials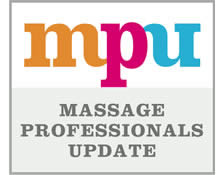 4 Original Articles - 12 page downloadable text which is also provided in an mp3 audio format
Online multiple-choice test
Certificate upon completion
Description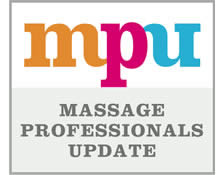 Earn credits through articles you've already read in our Massage Professionals Update e-newsletter.
Discover ways to support your client in relieving low back pain. Combining four articles written especially for the Institute's Massage Professionals Update E-newsletter, this brief program will provide insights into:
How heat therapy, core strengthening, stretching and cranial-sacral therapy can prolong relief from pain.
Boosting quality of life through tips that help prevent back pain.
Breaking the chain of events that can follow a lumbar strain.
Why postural evaluations can extend the benefits of massage.
In the Low Back Pain program we've combined four articles written especially for the Institute's Massage Professionals Update. These four articles include:
You can either read the articles by clicking on any of the titles above or upon enrollment you'll be able to access these articles and your online test through your online course account.
An audio version of the course text is available with this program.
Course Objectives
Identify and explain four therapies used to alleviate low back pain.
Identify and explain five different ways a person can relieve low back pain as well as identify statistics on the use of massage to help ease low back pain.
Explain what a lumbar spasm is and how neuromuscular therapy can be useful in alleviating its symptoms.
Describe the use and explain the importance of postural evaluation in a massage therapy setting and identify the most common things to look for and ask the client.
Course Reviews
Kelly Conner, LMT
This was an absolutely fantastic course. Not only does it help you understand some of the most common causes and treatments for low back pain, it also gives you a list of questions for a postural evaluation. Since 4 out of 5 adults will experience low back pain at some point in their life, this will benefit nearly every client you have. Totally worth the money and time spent to learn the information.
Jane Pulford, LMT
I just started a new job at a chiropractic office and I was interested in what continuing ed would help me better serve my clients in this setting. By taking your low back pain course I think my question is answered and I am on my way. Thanks I look forward to taking more courses
Diane Ducey, LMT
I was leery of taking an online course, thinking it might be a "throw away" kind of learning modality, but I actually found it to be more supportive than I had imagined. In some ways, the material confirmed my knowledge base, which was a nice reminder that I do know something about this work I do and that I already incorporate a lot of it into my practice! At the same time, it opened my eyes to the benefits of continuing education courses and got me excited about exploring even more material in the future.
Patricia Luckey, CMT
These courses pull the information together for me like a quick reference of my class courses and is excellent for review and testing, which keeps me on track, for the goal for my practice.
R. Samarzia, LMT
This course, since it was only 1 credit and it when pretty quick, straight to the point. I really enjoyed the materials and also like that you give references at the end. I can't wait to try a other course.
Instructors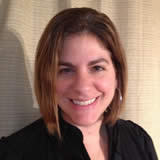 Nicole Cutler, L.Ac., MTCM
Nicole Cutler is a long time advocate of integrating perspectives on health. With a Bachelor of Science degree in Neuroscience from the University of Rochester and a Masters Degree in Traditional Chinese Medicine from Five Branches Institute, Nicole has been a licensed acupuncturist since 2000. She has earned acupuncture licenses in the states of California and New York, is a certified specialist with the National Acupuncture Detoxification Association, has earned diplomat status with the National Commission of Chinese and Oriental Medicine in Acupuncture and Chinese Herbology and is a member of the Society for Integrative Oncology. In addition to her acupuncture practice that focuses on stress and pain relief, digestion, immunity and oncology, Nicole contributes to the integration of healthcare by writing articles and courses such as Infectious Disease: Hepatitis for health care providers.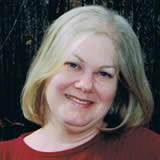 Linda Fehrs, LMT
Linda Fehrs attended both the Swedish Institute of Massage Therapy and Hudson Valley School of Massage Therapy in New York – a state with some of the most rigorous licensing requirements in the U.S. – and also served as an instructor at the Hudson Valley School of Massage.
She is a professional member of the AMTA and the New York State Society of Medical Massage Therapists. Linda has actively practiced massage therapy in the Mid-Hudson Valley since 2002 with a focus on medical massage and massage for those with special needs, such as developmental and physical disabilities.
Ms. Fehrs has authored such courses as Build Your Massage Practice, Cancer & Massage, Women & Massage as well as Marketing Massage and the Economy.