Materials
Manual - 41 pages
Multiple-choice test - if you prefer to complete this program online please select the "Materials: Available online + Test: Available online" option
Certificate upon completion - if you prefer to print your certificate at home instantly, please select the online option
Description
Marketing doesn't need to be scary. It can actually be inspiring, empowering and FUN! When you market your business effectively, you give people a much clearer understanding of who you are and how you can help them. Discover easy, affordable ways to communicate your unique message to your ideal clients, using the four organizing steps described in this course.
In this course, you will learn:
ways you can adopt a holistic, honoring approach to marketing
how to honor your unique gifts in your massage practice
methods to tell people who you are and how you can help them
to measure your marketing results and improve your marketing effectiveness
Course Objectives
List at least 5 ways you can adopt a holistic, honoring approach to marketing
Identify and describe at least 5 new ways to honor your unique gifts in your massage or bodywork practice
Describe at least 5 new ways you can tell people who you are and how you can help them
List at least 5 ways to measure your results and improve your marketing effectiveness
Course Reviews
Jesse Leggett, LMT
Excellent information in this course. I have read many marketing books, both massage specific and not, and this presented information and tools I have never seen before. I feel like I got a lot out of this and can't wait to try out some of the new ideas presented.
S. Elmo, LMT
I have always been intrigued about the proper and most effective tools in marketing a small business. Not only did this course provide me with the basic points, but also made the information intriguing and appropriate. I am energized to utilize this information for myself!
T. Irving, RMT
Wow I have a better understanding of what I have been doing wrong. I just hope I can get out of a contract that is going no where. Thank you very much for giving me new ideas and help in expanding my business. I really enjoyed reading this material all the way through. It was so very easy to read and understand. I will even have those that do not know anything read this so they can understand what is going on. Again thank you very much.
Virginia Simonin, LMT
I felt the course was very relevant to addressing my marketing needs. I will be using a lot of the course materials to improve my marketing skills and hopefully bring more clients and also so remember to contact my former clients. This is very important and I can clearly see that doing that activity can produce more clients in my business.
Cathy Friedman-Kamhi, LMT
This course was a good starter. I printed the material and will refer back to it as I further develop my company. Marketing can be overwhelming. It was clear and simple and got me thinking about creating a simple yet effective marketing plan. Thank you
Instructors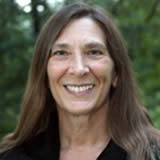 Sharon Burch, MSN, RN, NCTMB
Sharon Burch holds a Masters Degree in Nursing and has been practicing as a nurse since 1974. She is currently a Registered Nurse in the state of Arkansas. Additionally, Ms. Burch studied under many of today's leaders in massage therapy and bodywork during the 1980s, became Nationally Certified through the NCBTMB in 1993 and holds a professional membership with the AMTA.
As founder of Health Positive!, Ms. Burch has created over 60 home study nursing and massage continuing education programs, performed over 65 public, live educational presentations, has written two published books, served as a member on the NCBTMB Continuing Education committee and was a founding member of the National Association of Nurse Massage Therapists.
Sharon is an instructor on many of the Institute's programs and has authored and co-authored various ethics courses and additional titles such as Touch for the Seriously Ill, Stress Reduction Through Bodywork, Staying Well – Naturally, Cardiopulmonary Health and Illness, Chronic Pain Management, Marketing Massage in Four Easy Steps, Preventing Medical Errors, HIV Update for Massage Therapists and Bodyworkers, Understanding HIV, Massage for Edema and more.