Materials
Text - 304 pages
Multiple-choice tests
Certificate upon completion of each course
Description
This package contains two courses: Introduction to Chair Massage (7 hours) and Ethics Related to Chair Massage (4 hours).
The first program in this package provides key conceptual preparation and encouragement to seek additional hands-on training in seated massage, and reviews core elements that will benefit experienced seated massage practitioners. Through text, photos, case studies and sample forms, explore an expert's recommendations for equipment, communication, documentation and body mechanics. The textbook also provides detailed instructions and photos for numerous seated massage routines.
The second program in this package presents key ethics concepts related to seated massage including safety considerations; recommended products for sanitation; contraindications, setting your fees; establishing contracts; identifying target markets and choosing effective promotional strategies.
This course provides 2 ethics hours in NCBTMB Standard I: Professionalism and 2 ethics hours in Standard IV: Business Practices.
Course Objectives
Define "seated massage" and identify its benefits compared with table massage.
Identify the essential elements recommended for choosing seated massage equipment.
List the essential elements for effective client intake and assessment in seated massage.
List the essential elements for effective treatment planning and documentation for seated massage.
Identify the recommended body mechanics for performing seated massage.
Describe at least 4 ways to use posture, movement and breathing to prevent therapist injury.
Identify the recommended safety considerations for seated massage, including recommended products for sanitizing the therapist's hands and massage chair in normal and rushed situations.
Describe the key elements in the determining if massage is appropriate, partially contraindicated or totally contraindicated.
Identify the key ethical considerations when setting rates and establishing contracts with individual and group clients.
Describe the key elements in identifying target markets and choosing effective promotional strategies for seated massage.
Course Reviews
Felicia Wilkes, LMT
1/21/2015
This course was very easy to read and understand. The references and pictures provided valuable details to fully understand the content. I can use all the knowledge presented in this course in my massage practice.
Sarah McDermott, LMT
5/23/2012
The questions were only for the first 6 chapters of the book. There are 13 chapters. So that was strange. The book is very interesting and easy to read. It is educational even for an experienced LMT, with great tips for protecting my hands during chair massage! Thank you!
Julie Heinzman, LMT
1/4/2013
The book "Therapeutic Chair Massage" by R. Stephens is one of the best massage books out there. I learned things that are important for table massage as well chair massage.
Kathryn Nuzum, BCTMB
11/18/2015
Although I no longer do chair massage, there was so much very informative, technical, and valuable information for anyone interested in doing chair massage. It has proven a valuable modality for marketing, promotion, benefit massage, specific special situations, quick fixes, and "thank you" massage. I recommend this for a complete massage package!
Manal Shinouda, LMT
1/31/2012
Thank you so much, it was an amazing exam which helped refresh my memory
Instructors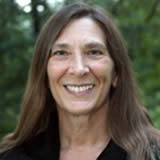 Sharon Burch, MSN, RN, NCTMB
Sharon Burch holds a Masters Degree in Nursing and has been practicing as a nurse since 1974. She is currently a Registered Nurse in the state of Arkansas. Additionally, Ms. Burch studied under many of today's leaders in massage therapy and bodywork during the 1980s, became Nationally Certified through the NCBTMB in 1993 and holds a professional membership with the AMTA.
As founder of Health Positive!, Ms. Burch has created over 60 home study nursing and massage continuing education programs, performed over 65 public, live educational presentations, has written two published books, served as a member on the NCBTMB Continuing Education committee and was a founding member of the National Association of Nurse Massage Therapists.
Sharon is an instructor on many of the Institute's programs and has authored and co-authored various ethics courses and additional titles such as Touch for the Seriously Ill, Stress Reduction Through Bodywork, Staying Well – Naturally, Cardiopulmonary Health and Illness, Chronic Pain Management, Marketing Massage in Four Easy Steps, Preventing Medical Errors, HIV Update for Massage Therapists and Bodyworkers, Understanding HIV, Massage for Edema and more.