Materials
Manual - 85 pages
Multiple-choice test - if you prefer to complete this program online please select the "Materials: Available online + Test: Available online" option
Certificate upon completion - if you prefer to print your certificate at home instantly, please select the online option
Description
Touch is emotional. Although bodyworkers primarily focus on the treatment of the soft tissue of the body, they are in fact treating the whole person and often encounter an expression of emotion and/or memories triggered by touch. In this home study course, learn how psychoneuroimmunology (PNI) validates the mind/body link so you can better support your clients and help them facilitate positive changes that last over time.
In this course, you will
identify the three levels of the human brain and how they each contribute to "body memory"
distinguish between psychological, physiological and structural tension in yourself and your clients.
identify the elements of fragmented feelings in your own and your client's experience.
Course Reviews
Valerie Hertel, LMT
Excellent, enlightening, very relevant course. I found it personally liberating, as if in answer to questions that had been haunting me all my life during my own human experience. It finally made sense of the value of feelings, the biological response to repression of feelings, and the true body/mind connection. It offered the best description of mental health I have ever read. It described solid therapeutic responses that I as a bodyworker can offer my clients. Plus, I appreciated the thorough reviews of related books and materials which the author provided. Outstanding and inspiring!
Amilia Ramirez
This course was phenomenal! It took me about 4 hours to complete because I was completely enthralled with this reading. It was incredibly profound and i learned so much about myself. It definitely took me on an emotional adventure. I would reccomend this course to anyone no matter his/her profession.
Diane Edic
This was the best online class I've ever taken. Super interesting material and I would to work with the author of The Mind/Body Connection, Andy Bernay-Roman. I'm motivated to dive deeper into this subject. Thanks for offering this awesome material!
Ingrid Cardena, LMT
This was an excellent course! I would like to do my CE credits next time with another course from you. The test was not easy. It was well written and an excellent way to internalize the material. I especially appreciated the fact that the customer care representative called me and changed the course I took because I had mistakenly enrolled in a technique course, and the state of Texas does not accept technique courses online. Thank you!
Jason Ryan, LMT, NCTMB
I highly recommend this course for any body-worker. It is one of the most valuable and, thankfully, interesting CEU courses I've taken in 20 years! There is so much helpful information, I think it should be an 8 hour course, 7 at least. I wish I had taken it years earlier. Not only providing information on dealing better with certain clients, much of value for self-improvement is included. And not only for dealing with clients and self, but many interactions; familial, employ, church, and other aspects as simple as shopping can be enhanced with the understandings and patience-engendering concepts contained here. Not just as therapist, as world citizen. I think I have increased insight into many world conflicts after reading this.
Instructors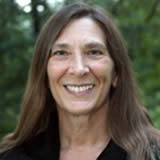 Sharon Burch, MSN, RN, NCTMB
Sharon Burch holds a Masters Degree in Nursing and has been practicing as a nurse since 1974. She is currently a Registered Nurse in the state of Arkansas. Additionally, Ms. Burch studied under many of today's leaders in massage therapy and bodywork during the 1980s, became Nationally Certified through the NCBTMB in 1993 and holds a professional membership with the AMTA.
As founder of Health Positive!, Ms. Burch has created over 60 home study nursing and massage continuing education programs, performed over 65 public, live educational presentations, has written two published books, served as a member on the NCBTMB Continuing Education committee and was a founding member of the National Association of Nurse Massage Therapists.
Sharon is an instructor on many of the Institute's programs and has authored and co-authored various ethics courses and additional titles such as Touch for the Seriously Ill, Stress Reduction Through Bodywork, Staying Well – Naturally, Cardiopulmonary Health and Illness, Chronic Pain Management, Marketing Massage in Four Easy Steps, Preventing Medical Errors, HIV Update for Massage Therapists and Bodyworkers, Understanding HIV, Massage for Edema and more.