Materials
Manual - 24 pages
Multiple-choice test - if you prefer to complete this program online please select the "Materials: Available online + Test: Available online" option
Certificate upon completion - if you prefer to print your certificate at home instantly, please select the online option
Description
A concise, easy-to read review of NCBTMB's Standard V: Professional Roles and Boundaries in the Standards of Practice. Each section of the course reviews each of the nine points of Standard V and helps you consider how each item relates to your practice.
Course Objectives
Identify an example of each of the 9 parts of the NCBTMB Standard V
Course Reviews
Lonne Green, LMT
I was so impressed with all the "explained" and the examples used in the text to clarify what the author was teaching. This helped me understand better. Very Interesting...I read the material twice, so that I could grasp details from it. Thank you
Vickie Sweeney, LMT, CA
I discovered many new insights since last taking this course. It is much more informative, well written and thought provoking. I highly recommend this Integrative Healthcare Online Course for all L.M.T.'s who are in need of Continuing Ed Units.
Dawn Wald, LMT
The course material was clear, concise, and well written. Glad it included practical examples.
Pamela Rolfs, CMT, LMT, NCTMB
Of all the years I have had ethics as a requirement for my license(s) This was by far the best written, etc.
Amanda Havis, LMT, NCTMB
I have taken an ethics course before and was pleasantly surprised by the materials here. I actually found it a lot more helpful and more engaging than my previous class.
Instructors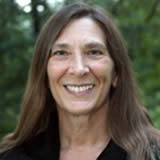 Sharon Burch, MSN, RN, NCTMB
Sharon Burch holds a Masters Degree in Nursing and has been practicing as a nurse since 1974. She is currently a Registered Nurse in the state of Arkansas. Additionally, Ms. Burch studied under many of today's leaders in massage therapy and bodywork during the 1980s, became Nationally Certified through the NCBTMB in 1993 and holds a professional membership with the AMTA.
As founder of Health Positive!, Ms. Burch has created over 60 home study nursing and massage continuing education programs, performed over 65 public, live educational presentations, has written two published books, served as a member on the NCBTMB Continuing Education committee and was a founding member of the National Association of Nurse Massage Therapists.
Sharon is an instructor on many of the Institute's programs and has authored and co-authored various ethics courses and additional titles such as Touch for the Seriously Ill, Stress Reduction Through Bodywork, Staying Well – Naturally, Cardiopulmonary Health and Illness, Chronic Pain Management, Marketing Massage in Four Easy Steps, Preventing Medical Errors, HIV Update for Massage Therapists and Bodyworkers, Understanding HIV, Massage for Edema and more.