Materials
Text - 303 pages
Multiple-choice test
Certificate upon completion
Description
For generations mothers the world over have known that the soft stroke of their hands soothes, calms and communicates their love to their babies. Now scientific research proves that massage can do all that and more. The course text, written by the founder of the International Association of Infant Massage, helps you master the techniques of infant massage so you can incorporate this joyful and wonderful healing art into your practice. Each step of the massage process is explained with simple easy-to-follow instructions and delightful photographs demonstrating each stroke.
In this course you'll also find:
important infant massage concepts
why massage is important to infant development and well-being
necessary steps for preparing to massage an infant
ways to help babies relax
benefits of massage for children: easing discomfort, releasing tension, helping premature infants gain weight, helping asthmatic children improve breathing function
specific routines tailored to help relieve colic, fever, chest and nasal congestion
modified instructions for premature infants and babies with special needs
helpful hints on dealing with crying and fussing
Course Objectives
Identify why massage is important to infant development and well-being
Recognize the ways infants sense and relate to the world
Recognize how bonding and attachment can be supported with infant massage
Identify how to help babies relax
Recognize how music can enhance the effects of massage
Identify the necessary steps for preparing to massage an infant
Describe each of the 3 essential components of successful infant massage
Describe the abbreviated massage and when it can be useful
Correctly identify where each massage stroke is used on the infant
Recognize baby language and how to respond through touch
Identify the cautions and special considerations necessary for working with premature and other challenged infants
Recognize and communicate the many benefits of massage for children
Course Reviews
Par Loomis
5/10/2023
getting the actual book was very helpful, especially since I will share it with mothers to be.
Donna Murray, LMT
5/9/2023
Coral Robinson, LMT
4/16/2023
Katelyn Kunkle, LMT
4/11/2023
Renee Herndon, LMT
3/30/2023
Instructors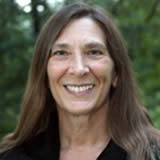 Sharon Burch, MSN, RN, NCTMB
Sharon Burch holds a Masters Degree in Nursing and has been practicing as a nurse since 1974. She is currently a Registered Nurse in the state of Arkansas. Additionally, Ms. Burch studied under many of today's leaders in massage therapy and bodywork during the 1980s, became Nationally Certified through the NCBTMB in 1993 and holds a professional membership with the AMTA.
As founder of Health Positive!, Ms. Burch has created over 60 home study nursing and massage continuing education programs, performed over 65 public, live educational presentations, has written two published books, served as a member on the NCBTMB Continuing Education committee and was a founding member of the National Association of Nurse Massage Therapists.
Sharon is an instructor on many of the Institute's programs and has authored and co-authored various ethics courses and additional titles such as Touch for the Seriously Ill, Stress Reduction Through Bodywork, Staying Well – Naturally, Cardiopulmonary Health and Illness, Chronic Pain Management, Marketing Massage in Four Easy Steps, Preventing Medical Errors, HIV Update for Massage Therapists and Bodyworkers, Understanding HIV, Massage for Edema and more.