Materials
DVD - 70 minutes
Manual - 31 pages (available for shipment or online)
Text - 382 pages
Multiple-choice test - if you prefer to test online please select the "test online" option
Certificate upon completion - if you prefer to print your certificate at home instantly, please select the online option
Description
Go beyond relaxation massage, expand your skills and integrate your knowledge of anatomy with therapeutic massage.
Clinical Massage is designed specifically for massage therapists who need to learn more clinical/therapeutic applications for massage therapy. Detailed anatomical information is coupled with clinical treatment protocols that together address common muscle injuries and other soft tissue pain and dysfunction.
The video demonstrates techniques in three different approaches: a compression, relaxation and deeper muscular sequence. These sequences include 90 detailed techniques which can be integrated to address your clients' painful conditions and complaints. Also discussed are contraindications, oil selection, draping and common mistakes made during a massage.
Course Reviews
A. Cockerham, LMT, NCTMB
This is one of the best books I have ever seen as far as showing the muscles. I am glad I chose this course for my first CEU course. I believe this book is going to help make me a better therapist (muscle wise). The video is just great. I love how they show 3 different routines - these will surely help my clientele.
A. Conely, LMT
The book is absolutely amazing! Myself and the other MT's at the Center where I work were VERY intrigued by the photos, and the explanations gave me new insight to the body. Thank you very much! I will continue to get my CEU's through IIHS, as it's very convenient for me.
C. Shearer, LMT, NCTMB
I enjoyed this course thoroughly. The information was well presented and the book's pictures were amazingly helpful. The information I obtained will be helpful in my personal practice as a massage therapist, and I will definitely use the book and video at later dates for additional information.
D. Marks
I was very happy and impressed upon opening the package to find everything I needed with book and DVDs. I have shown the books to other therapists and they also were very impressed. I will use this as a reference book throughout my career to explain to clients and patients' treatments I will be performing. Thank you!
E. Stetson, LMT, NCTMB, ABMP
This is the first text I've chewed on from front to back because I can see and understand how to integrate treatment of each muscle and fascia into my practice. Excellent photography and overlay of muscle/fascia coupled with step-by-step treatment helped me make sense of muscle's I'd forgotten I knew about. Clients will benefit too from the wonderful photography and illustrations in understanding their conditions. Applying techniques from Donna Sunday's text and video, I immediately began receiving feedback from clients on the effectiveness. Examples include, 'I don't know what you did to my head, but I relaxed in 2 minutes instead of 30.' 'Magnificent! Can you memorize that hour and repeat it?!' 'That slow, deep work you did is the best I've ever had; what kind of massage do you call that?' Clinical Massage has opened a new chapter in my practice, and this was exactly the course I was looking for to help me address specific conditions I see daily. Thank you for the best CE course I've ever taken to date, one that is already helping me facilitate freedom from pain.
Instructors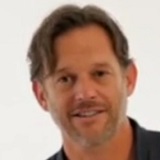 Sean Riehl, CMT
Sean Riehl has been a bodyworker since 1998 when he completed his training program through the Body Therapy Institute in California and subsequently served as an instructor there. Certified in Lymphatic Drainage, Visceral Manipulation, Neuromuscular Therapy, Muscle Energy Techniques, Myofascial Release and Shiatsu, Mr. Riehl established Real Bodywork in 2000 producing high-quality, professional, instructional massage and yoga videos. With over 40 video titles, Real Bodywork is the preeminent producer of videos in the massage training industry.
Mr. Riehl is author, co-creator and instructor on various Institute courses including Neuromuscular Therapy & Advanced Deep Tissue, Lymphatic Drainage Massage, Myofascial Release, Advanced Anatomy & Pathology, Clinical Massage Therapy, Integrative Massage: Earth, Fire and Spirit, Nerve Mobilization and more.