Materials
Video - 87 minutes
Manual - 50 pages
Multiple-choice test
Certificate upon completion
Description
The Fire Massage is a revitalizing and rejuvenating massage designed to loosen blocks, relieve stress and energize the body. This massage is most beneficial for anyone who is tired, lethargic or has limited vitality.
The routine presented in this course integrates massage techniques from Sports Massage, Active Resistance Stretching, Neurolymphatic Reflex Massage, Breath Work, Deep Tissue Therapy and Swedish Massage. Benefits include increased circulation, increased vitality and activation of body systems.
The course video also includes a 5-minute Chi Gung self-care routine for the practitioner.
Course Objectives
Review the purpose of Sports massage for health and well being of athletes and individuals leading an active life.
List and determine the benefits of sports massage for athletes or individuals who are physically active.
List and determine therapeutic techniques used in Sports Massage.
Explain the effects of stretching on the muscles and discuss the different types of stretching used therapeutically.
Describe Neurolymphatic reflex points and discuss the benefits of working these points during a massage.
List and review the benefits of breath work and give two examples of breathing exercises beneficial to health and well being.
Define Deep Tissue massage and identify areas of caution on the body while performing deep tissue techniques.
Recognize Ischemic Compression and Trigger points as they relate to Deep Tissue massage; discuss the nature of pain associated with this modality.
Describe the fundamental strokes used in Swedish massage and the importance of each.
Specify a routine that utilizes Sports massage, active resistance stretching, neurolymphatic reflex massage, breath work, deep tissue, and Swedish massage techniques specifically designed to increase circulation, increase vitality and activate body systems to work more effectively.
Course Reviews
Kaitlin Stewart, LMT
6/10/2023
Laurie DAndrea, LMT, BCTMB
4/6/2023
Amber Rhyner, LMT, BCTMB
2/24/2023
Yelena Foster
1/4/2023
It was my second great experience with Integrative Health Care. The course is very informative, easy to follow and I learned new techniques. Thank you very much, very good course!
Jennifer Casey, LMT
12/30/2022
Instructors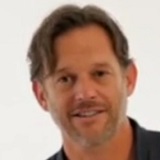 Sean Riehl, CMT
Sean Riehl has been a bodyworker since 1998 when he completed his training program through the Body Therapy Institute in California and subsequently served as an instructor there. Certified in Lymphatic Drainage, Visceral Manipulation, Neuromuscular Therapy, Muscle Energy Techniques, Myofascial Release and Shiatsu, Mr. Riehl established Real Bodywork in 2000 producing high-quality, professional, instructional massage and yoga videos. With over 40 video titles, Real Bodywork is the preeminent producer of videos in the massage training industry.
Mr. Riehl is author, co-creator and instructor on various Institute courses including Neuromuscular Therapy & Advanced Deep Tissue, Lymphatic Drainage Massage, Myofascial Release, Advanced Anatomy & Pathology, Clinical Massage Therapy, Integrative Massage: Earth, Fire and Spirit, Nerve Mobilization and more.