Materials
Video - 81 minutes
Manual - 52 pages
Multiple-choice test
Certificate upon completion
Description
The Spirit Massage is a gentle stress relieving massage designed to quiet the mind and get the client in touch with own inner healing rhythms.
This course integrates Lymphatic Drainage, Guided Imagery, Energy Balancing, Myofascial Release and Swedish Massage. Benefits include stress relief, deep relaxation, and increased mental, emotional and spiritual clarity.
Perform this routine on receivers who are stressed, scattered, or in emotional turmoil. Gentle, energy-based techniques, coupled with guided imagery, induce a meditative state where excessive mental 'noise' is quieted and a sense of inner balance and harmony is attained.
The course video also includes a 5 minute Kundalini Yoga routine for the practitioner!
Course Objectives
Explain the anatomy of the lymphatic system and its function in health and disease.
Outline and discuss the types and causes of edema.
Determine indications for lymphatic drainage massage and discuss benefits of each.
Summarize and give examples of contraindications for MLD.
Describe lymphatic massage techniques and demonstrate each.
Define guided imagery and give examples of the benefits it has for health and well-being.
Define energy channeling and discuss its effectiveness during massage therapy.
List and give characteristics of each of the seven chakras and how chakra balancing benefits health and well-being.
Identify the components of fascia and describe how these components create cross linkages in fascia.
List and discuss 4 rules for performing Myofascial Release.
Describe the fundamental strokes used in Swedish Massage and the importance of each to health and well-being
Demonstrate a routine that utilizes Lymphatic Drainage, Guided Imagery, Energy Balancing, Myofascia Release and Swedish Massage specifically designed to quiet the mind and place the receiver in touch with the deeper rhythms. Give an intention for each technique used in this routine.
Course Reviews
Christin Mitchum, LMT
6/2/2023
stacey brown, LMT
5/27/2023
Ricki Evenson, LMT
5/16/2023
Barbara Poulsen
5/8/2023
This was a great course. The information in the book was on point. It was brief. I would have enjoyed a bit more in-depth information.
Michelle Lisenbee, LMT, BCTMB
5/7/2023
Instructors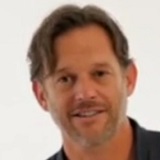 Sean Riehl, CMT
Sean Riehl has been a bodyworker since 1998 when he completed his training program through the Body Therapy Institute in California and subsequently served as an instructor there. Certified in Lymphatic Drainage, Visceral Manipulation, Neuromuscular Therapy, Muscle Energy Techniques, Myofascial Release and Shiatsu, Mr. Riehl established Real Bodywork in 2000 producing high-quality, professional, instructional massage and yoga videos. With over 40 video titles, Real Bodywork is the preeminent producer of videos in the massage training industry.
Mr. Riehl is author, co-creator and instructor on various Institute courses including Neuromuscular Therapy & Advanced Deep Tissue, Lymphatic Drainage Massage, Myofascial Release, Advanced Anatomy & Pathology, Clinical Massage Therapy, Integrative Massage: Earth, Fire and Spirit, Nerve Mobilization and more.