Materials
Manual - 9 pages
Multiple-choice test
Certificate upon completion
Description
Complications from Deep Vein Thrombosis (DVT) kill more people in the United States per year than AIDS and breast cancer combined.
A client with this potentially life-threatening condition rarely knows or reports to their therapist that they have DVT. What is more likely to happen is that a client visits a massage therapist hoping he or she can "work out" the intense pain in their leg.
In this course, massage therapists will learn how to recognize the symptoms and risk factors associated with deep vein thrombosis and to distinguish a muscular problem from a much more dangerous scenario.
Course Objectives
Define and describe the symptoms associated with the pathology of DVT.
Recognize, evaluate and rate the risk factors for developing DVT and create an appropriate massage protocol or other response for addressing those clients with DVT.
Demonstrate the use for the Thrombosis Risk Assessment for determining level of risk for DVT.
Discover the possible complications of DVT and what other conditions may be confused with DVT; discriminate between referring a client out or for emergency services
Review the allopathic diagnosis and treatment options for DVT.
Discuss preventative measures for DVT and disseminate educational information to their clients about DVT.
Course Reviews
Rafal Stefek, LMT
9/19/2023
Melissa Wilkes, LMBT, BCTMB
9/11/2023
Sarah Henisa
8/29/2023
The information presented is with a progressive flow for building conclusions. Some of the vocabulary I need to research. I like the client assessment provided.
Rose Mckee, LMT, BCTMB
8/17/2023
Albert McElmon, LMBT
8/2/2023
Instructors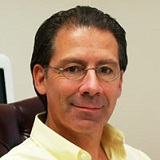 Ralph Napolitano, LMT
Original founder of the Institute for Integrative Healthcare Studies, Ralph graduated from The Swedish Institute, New York in 1981. A New York State Licensed Massage Therapist, Ralph was also the associate producer and host of the Holistic Health and Wellness and Natural Wellness programs in White Plains, NY, the creator of the Loving Pregnancy Massage video and author of the Healing Energy & Touch course manual.
Ralph has also authored and co-authored additional courses with the Institute including Developing a Wellness Center, Prenatal Massage Fundamentals, Infectious Disease: HIV/AIDS, Infectious Disease: Hepatitis, Medical Errors, Ethics: Therapeutic Relationships, Advanced Anatomy & Physiology, Deep Vein Thrombosis and Ethics: Practice Management.