Materials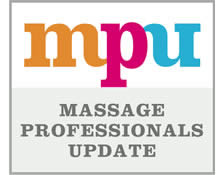 4 Original Articles - 15 pages
Online multiple-choice test
Certificate upon completion
Description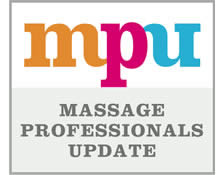 Earn credits through articles you've already read in our Massage Professionals Update e-newsletter.
Discover ways to support your elderly clients. Combining four articles written especially for the Institute's Massage Professionals Update E-newsletter, this brief program will provide information on:
Eight common medical issues with geriatric clients and their massage implications.
Six less invasive, yet effective modalities for frail elders as well as 5 precautions for these clients.
Identifying the early states of a stroke.
Three complementary therapies for stroke rehabilitation.
In the Geriatric Precautions program we've combined four articles written especially for the Institute's Massage Professionals Update. These four articles include:
You can either read the articles by clicking on any of the titles above or upon enrollment you'll be able to access these articles and your online test through your online course account.
Course Objectives
Identify the clients classified as geriatric as well as their common pathologies and the impact on the healthcare system.
Explain the various techniques appropriate for use in the geriatric population as well as common precautions to be observed when working on seniors.
Identify the most common categories of cerebrovascular accidents (stroke), list the most common risks and identify the symptoms in someone experiencing a stroke.
Identify the causes of stroke and explain the potential efficacy of slow-stroke massage and three complementary therapies, as well as the importance of documentation (SOAP notes) regarding clients with this pathology.
Course Reviews
Martha Smythe, LMT
I found this course particularly helpful in that I am contemplating a move to a more specialized field of massage. Geriatrics and hospice care are two areas I am most interested in at this point. This course was helpful.
Stephanie Cook , LMT
Enjoyed the course and the information it provided. Very useful for many walks of life and not just the elderly as stroke can happen to even the younger generations. knowing the signs.....vital to the outcome of a stroke client. Time equals tissue and damage done.
Kimberly DePrez, LMT
I was glad this was an available course. Just today I worked on a geriatric woman who had a whole mess of issues and was on blood thinners and blood pressure medications. The massage was only a half hour and I am glad it was only that after reading how it may have caused her some issues had it been longer. Thank you!
Teresa Larsen, RMT
I liked the way the information was specifically geared toward massage therapy. The complex information was presented in a way that was logical and easy to understand. The information on identifying a stroke was extremely valuable. I have had that experience and did exactly what the program had said to do. It helps everyone to be prepared.
A. Tompkins, LMT
I really enjoyed this course and learned a great deal! Thank you!
Instructors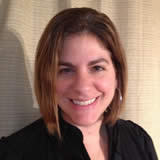 Nicole Cutler, L.Ac., MTCM
Nicole Cutler is a long time advocate of integrating perspectives on health. With a Bachelor of Science degree in Neuroscience from the University of Rochester and a Masters Degree in Traditional Chinese Medicine from Five Branches Institute, Nicole has been a licensed acupuncturist since 2000. She has earned acupuncture licenses in the states of California and New York, is a certified specialist with the National Acupuncture Detoxification Association, has earned diplomat status with the National Commission of Chinese and Oriental Medicine in Acupuncture and Chinese Herbology and is a member of the Society for Integrative Oncology. In addition to her acupuncture practice that focuses on stress and pain relief, digestion, immunity and oncology, Nicole contributes to the integration of healthcare by writing articles and courses such as Infectious Disease: Hepatitis for health care providers.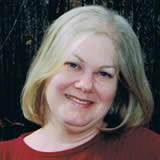 Linda Fehrs, LMT
Linda Fehrs attended both the Swedish Institute of Massage Therapy and Hudson Valley School of Massage Therapy in New York – a state with some of the most rigorous licensing requirements in the U.S. – and also served as an instructor at the Hudson Valley School of Massage.
She is a professional member of the AMTA and the New York State Society of Medical Massage Therapists. Linda has actively practiced massage therapy in the Mid-Hudson Valley since 2002 with a focus on medical massage and massage for those with special needs, such as developmental and physical disabilities.
Ms. Fehrs has authored such courses as Build Your Massage Practice, Cancer & Massage, Women & Massage as well as Marketing Massage and the Economy.