Materials
Manual - 23 pages
Multiple-choice test
Certificate upon completion
Description
Learn about modes of transmission, infection control procedures, clinical management, and prevention of human immunodeficiency virus and acquired immune deficiency syndrome as well medical prevention and treatment.
This continuing education course also covers information with regard to universal precautions for healthcare workers and implications for the massage therapist.
Course Objectives
Define and describe HIV/AIDS.
Identify ways to become infected with HIV.
Describe infection control procedures; clinical management and infection prevention strategies.
Give examples of appropriate behavior for infection prevention.
Describe clinical management.
Modify attitudes and behavior.
Course Reviews
Lori Kelly, NCTMB
1/21/2013
Very informative class that translates well to massage therapy and everyday life. Great class.
A. Mowery, LMT
9/13/2019
I have been a massage therapist for 13 years which makes it difficult to find information I haven't heard before. This was probably the most comprehensive course I have taken and it also has some good NEW information.
Bernadette Carlton, LMT
10/4/2014
Once again this information is compiled in a logical way. It is a very good refreshment of my knowledge on HIV/AIDS facts and understanding. I will use Integrative Healthcare courses for any future requirement. I will most definitely return to review this material I have tested on throughout the year!
Cynthia Frey, LMT, NCTMB
9/10/2014
I really appreciated that the test questions were not all in order corresponding to the course material. That requires students to read the text more closely which leads to better retention. Much of this was familiar information, and some was new, which was most welcome in a 1 hour course. Thanks!
Crystal Guengerich, LMT
10/7/2012
I appreciate that the content was presented in an objective, nonjudgmental manner. No discrimination in relation to sexual orientation or sexual behaviors was present. I have a family member living with AIDS, and have seen how hurtful ignorance and judgment (even from healthcare workers) can be.
Instructors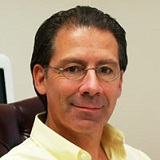 Ralph Napolitano, LMT
Original founder of the Institute for Integrative Healthcare Studies, Ralph graduated from The Swedish Institute, New York in 1981. A New York State Licensed Massage Therapist, Ralph was also the associate producer and host of the Holistic Health and Wellness and Natural Wellness programs in White Plains, NY, the creator of the Loving Pregnancy Massage video and author of the Healing Energy & Touch course manual.
Ralph has also authored and co-authored additional courses with the Institute including Developing a Wellness Center, Prenatal Massage Fundamentals, Infectious Disease: HIV/AIDS, Infectious Disease: Hepatitis, Medical Errors, Ethics: Therapeutic Relationships, Advanced Anatomy & Physiology, Deep Vein Thrombosis and Ethics: Practice Management.