Materials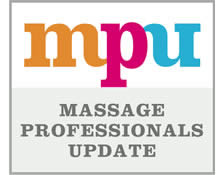 4 Original Articles - 10 pages
Online multiple-choice test
Certificate upon completion
Description
Combining four articles written especially for the Institute's Massage Professionals Update E-newsletter, this brief program will provide insights into:
The benefits and challenges of working in a spa.
Integrating spa services into your massage practice.
The impact of color and your massge office.
Increasing business through at-home spa parties.
In the Spa Massage Options program we've combined four articles written especially for the Institute's Massage Professionals Update. These four articles include:
You can either read the articles by clicking on any of the titles above or upon enrollment you'll be able to access these articles and your online test through your online course account.
Course Objectives
Identify the benefits of a massage therapist working for a spa as well as explain the challenges of employment with same.
Determine how a massage therapist can incorporate spa amenities into a private practice as a way to increase business and provide enhanced service to client.
Observe how the use of color can enhance the overall experience of a client in a massage office setting as well as.
Explain how offering at-home spa parties can increase business and identify the various marketing tools that can be utilized in promoting the concept to potential clients.
Course Reviews
Judith Vanderbeck
3/28/2023
I expected this course to cover some spa techniques that a massage therapist can ad to their services. Doing the in-home sessions doesn't work for me at all. The color imfo was interesting. But my studio is already set-up with the appropriate spa colors.
Lauren Rolf
3/19/2023
I'm trying to get back into massage after taking a break to raise my kids; after taking this course I feel like I have a way forward!
Rebecca Richards, LMT
3/24/2022
Brandy Goodman, LMT
3/2/2022
Crystal Durant, LMT
2/18/2022
Instructors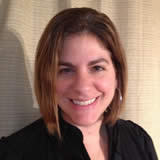 Nicole Cutler, L.Ac., MTCM
Nicole Cutler is a long time advocate of integrating perspectives on health. With a Bachelor of Science degree in Neuroscience from the University of Rochester and a Masters Degree in Traditional Chinese Medicine from Five Branches Institute, Nicole has been a licensed acupuncturist since 2000. She has earned acupuncture licenses in the states of California and New York, is a certified specialist with the National Acupuncture Detoxification Association, has earned diplomat status with the National Commission of Chinese and Oriental Medicine in Acupuncture and Chinese Herbology and is a member of the Society for Integrative Oncology. In addition to her acupuncture practice that focuses on stress and pain relief, digestion, immunity and oncology, Nicole contributes to the integration of healthcare by writing articles and courses such as Infectious Disease: Hepatitis for health care providers.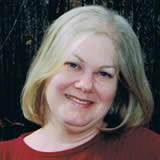 Linda Fehrs, LMT
Linda Fehrs attended both the Swedish Institute of Massage Therapy and Hudson Valley School of Massage Therapy in New York – a state with some of the most rigorous licensing requirements in the U.S. – and also served as an instructor at the Hudson Valley School of Massage.
She is a professional member of the AMTA and the New York State Society of Medical Massage Therapists. Linda has actively practiced massage therapy in the Mid-Hudson Valley since 2002 with a focus on medical massage and massage for those with special needs, such as developmental and physical disabilities.
Ms. Fehrs has authored such courses as Build Your Massage Practice, Cancer & Massage, Women & Massage as well as Marketing Massage and the Economy.