Materials
DVD - Approximately 2 hours
Text - 256 pages
Multiple-choice test - if you prefer to test online please select the "test online" option
Certificate upon completion - if you prefer to print your certificate at home instantly, please select the online option
Description
Develop the skills you'll need to become a successful practitioner. Through video and text you'll discover the differences between shiatsu and massage in both philosophy and technique, identify different styles of shiatsu, review meridians, various shiatsu treatments, and proper body mechanics. The video portion of this program reinforces the treatments described in the textbook so that you can see specific applications and techniques being performed as well as review a sample pre-treatment interview.
This continuing education course is based on the text "The Practice of Shiatsu" by Sandra K. Anderson, BA, LMT, NCTMB where you will:
Explain differences between shiatsu and massage to include philosophy and technique.
Trace the historic development of shiatsu.
Identify the different types/styles of shiatsu.
Explain the role of written texts in the development of Traditional Chinese Medicine (TCM).
Explain the concepts and interrelations of the Tao, Qi, and Yin and Yang.
Describe the nature and role of the vital substances.
Explain the causes of disease according to TCM.
Discuss the differences between the Creation and Control Cycles.
List acupuncture points contraindicated for pregnancy prior to the delivery date.
Demonstrate knowledge of the meridians or channels by recognizing their location, element, important points, and functions.
Identify signs of a meditative state that increases focus and connection in a shiatsu treatment.
Describe the role of the Mother and Son-hands in a Zen shiatsu treatment.
Define kyo and jitsu and give an example of each.
Demonstrate body mechanics, stance and movements, and self-care exercises.
Explain the purpose of the dan tien, energetic vessels, and basic Qigong exercises.
Observe basic shiatsu techniques.
List questions to ask when doing a self check-in before beginning a Basic Kata.
Observe steps in a Basic Kata.
Observe techniques and hand positions used in a shiatsu assessment of the client, their channels, and hara.
Explain the characteristics, questions to ask, location, symptoms of imbalances, and the shiatsu routine for each element.
Demonstrate understanding of additional shiatsu techniques for the hara, anterior/posterior legs, anterior arms, neck, face and back.
This program provides comprehensive coverage of all shiatsu essentials along with nearly 2 hours of video showing specific applications and techniques for you to practice along.
Course Reviews
Amanda Goff
This course was full of interesting information, easily understood, but so informative! The video was integral and explained clearly what was expressed in the manual. Such new information will take time to fully understand, but one can continue to review the information. The workbook at the end of each chapter added to the learning. This was an excellent course!
Carole Buehler, LMT
Excellent course!!! I have practiced massage therapy for 31 1/2 years- my experience in deep tissue, acupressure, Tai-Chi and Qi-gong really helped!!!
Kimberlea Riley, LMT
Very good course. I really love having the DVD to refer back to.
Linda Martinek Delande, LMT, BCTMB
Oh my goodness, what a lot of material!! So fascinating, I have some knowledge of meridians but the Chinese/Japanese medicine aspect was so interesting to me. It would take many more hours to really understand all of this, but the book will be an excellent reference source and I will go back to it often to increase my knowledge
Jennifer Myers, LMT
Excellent text. I will use it again and again.
Instructors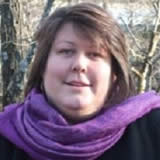 Leslie DeMatteo, MS, LMT
Leslie L. DeMatteo, LMT, MS, has been an active massage therapist since 1998, after graduating from the Sarasota School of Massage Therapy in Sarasota, FL. There she completed the massage therapy program along with a certificate program in Nuad-Bo-Rarn: Traditional Massage of Thailand.
Since then, she has completed continuing education in cranial-sacral fundamentals, cancer and mastectomy massage, reflexology, trigger point therapy and prenatal massage. She is also certified by the National Certification Board for Therapeutic Massage and Bodywork (NCBTMB) and is a Professional Level member of Associated Bodywork and Massage Professionals (ABMP).
Her work in massage therapy continuing education and teaching in a massage school ignited a passion for adult training and education, which led her to pursue her Bachelor's Degree in Adult Learning: Vocational Instruction, followed by her a Master's Degree in Adult Learning.
Ms. DeMatteo is the instructor for many of the Institute's courses including such courses as Advanced Prenatal Massage, Ethics of Diversity. Cupping Therapy: A Step-by-Step Approach, Diversity: Cultural Competence, Mastering Pregnancy Massage, and many more.