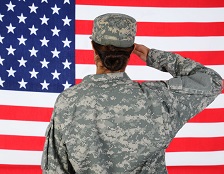 Choose an enrollment option:
Description
Student Reviews

38

Materials
Approvals
Description
Learn how massage therapy can positively impact clients suffering from Post Traumatic Stress Disorder (PTSD). Combining four articles written especially for the Institute's Massage Professionals Update E-newsletter, this brief program will provide insights into:
The symptoms of Post Traumatic Stress Disorder and treatment plan.
How the therapeutic relationship can help clients with PTSD.
The healing energy of essential oils and blends for PTSD.
Helping clients trust your touch.
In the Post Traumatic Stress Disorder (PTSD) & Massage program we've combined four articles written especially for the Institute's Massage Professionals Update. These four articles include:
You can either read the articles by clicking on any of the titles above or upon enrollment you'll be able to access these articles and your online test through your online course account.
Student Reviews
This course offered basic and pertinent information about PTSD, which will be very useful in my practice. I will be using what I learned and I feel more confident and equipped to respond positively to clients who respond to touch with symptoms that could indicate PTSD. Good information!

- Lucy Corey, LMT, NCTMB
I found this course to be greatly beneficial to my personal and professional life. Thank you!

- Katie Grafing, LMT
Very helpful with good insights information for me, since I recently have been dealing with soldiers returning from combat.

- Harald Poul Selchau-Mark, LMT, NCTMB
This course has been especially rewarding considering the high occurrence of events resulting in PTSD to date. I feel I have more resources to help heal those suffering from PTSD after taking this course. Thank you for offering it!

- Carroll Ruiz, LMT
Thank you for this information. I will benefit from the education and testing provided, and as a result of my becoming more proficient and informed regarding trauma informed massage therapy, my clients will benefit as well.

- Leslie Scates, LMT
As a Licensed Massage Therapist who also suffers from PTSD I found this material to be not only helpful to my clients but also for myself. Highly recommend this course for anyone who not only wants to help their clients but also their own personal journey.

- Vickie Sweeney, LMT, CA
Short, simple and to the point. Thanks!

- Jennifer Chan, LMT, NCTMB
Good information that I can immediately use.

- Carol Quinn, LMT
Very interesting and informative. Thank you.

- Kristina Kennedy, CMT
I loved the information, and felt that I learned something new and I would really like to work with this population. Exciting!

- Juanasha Jones-Lipscomb, LMT
Very helpful and informative.

- Karen Ingeman
Good thorough readings

- Darcy Blood, LMT
This course was wonderful. I learned so much and I'm looking forward to sharing this information with my co-workers. We can help so many with PSTD.

- Irene Castillo, CMT
Found this course to be extremely informative and helpful for my client-base. Thank you!

- Janus Hudson, LMT, NCTMB
Great course I learned more about ptsd and ways to better the massage session with clients who may suffer from it. I also learned of other methods that are non-intrusive bodywork. i would like more information on ptsd.

- Jenae Kelly, LMT, NCTMB
Interesting educational and informative. Great course

- Carmen Mabry, LMT
Easily understood language and I always appreciate when studies are quoted....

- Sian Nolan, LMT, NCTMB
This course was very helpful to me as a practitioner and as someone who has symptoms of PTSD. I appreciate the concise and compassionate way in which the information was presented. Thank you.

- Jodi Dschaak
This was a very interesting and valuable course. Thank you so much for offering it!

- Brenda Girolamo, LMT, NCTMB
Great look at a growing problem in most clients. The course was very helpful in allowing me as a practitioner to set a comfortable environment for my clients.

- Anthony Ruggiero, LMBT, NCTMB
Interesting and relevant topic -- live near large military base, so very important for me.

- Ellen Metz
I learned even more than I thought I would with this course. I didn't realize how many women suffered from PTSD. I thought it was mostly service men. I definitely will be using this in my practice.

- Colleen Quinn, LMT, NCTMB
I appreciate being able to study the test before and while taking the course. I learned more this way.

- Elizabeth Jones, LMT
Thank you !... enjoyed this course very much !!

- Kathleen Krahm, LMT
I found this course invaluable not only for my clients but for my own personal evaluation. Everyone experiences anxiety at some point or other in their lives. As a therapist who has been diagnosed with PTSD I learned more about myself and also how to continue to be a better therapist for clients suffering from PTSD. *STRONGLY RECOMMEND READING CANDACE PERTS BOOK *MOLECULES OF EMOTION*

- Vickie Sweeney, LMT, CA
Very informative course, it will really help in my work with my clients!

- Ivy Kreiman, LMT
Loved everything about it ;)

- Stacy Schrier-Bausch, LMT
I really enjoyed this class. I had wanted to take it for quite some time and am glad I finally did. I learned a lot of information regarding PTSD that I didn't know before. I know this information will help me to serve this special population with better skills now that I have taken this class. I am also a massage therapy instructor. One of the classes I teach is Pathology. We touch on PTSD as one of the mental diseases/disorders that students can encounter, but this information is paramount to what I teach in class. I have told all of my students about that class. Thank you for putting out quality continuing education material!

- Kimberly Shaw, LMBT
Very helpful information to consider when working with clients who have experienced traumatic events.

- Jaclyn Doerr, LMT
This course was exactly what I had been looking for. Excellent and useful information.

- Regina Phillips, LMT
This course presented new information to me that will help me in my practice to be more aware of possible issues that some clients may have. Thanks.

- Shari Clark, CMT, AMTA
I thoroughly enjoyed the content and course matter. I am looking forward to putting my new knowledge to use.

- A. Spencer, LMT, ABMP
Really enjoyed the insights in how to work with clients who may suffer from PTSD without causing further trauma inadvertently.

- C. Benjamin, ABMP
This will be very helpful with troops returning home, and needing help with PTSD.

- Y. Thomas, LMT, NCTMB, ABMP
Great, I learned a lot of new things useable in my practice.

- S. McLean, LMT, ABMP
Information was insightful and easy to understand.

- D. Ungaro, NCTMB
Very concise and informative content.

- J. Means, LMT
Great course that helped me understand in more depth when dealing with clients suffering from PTSD.

- A. Martinez-Lenero, LMT
Materials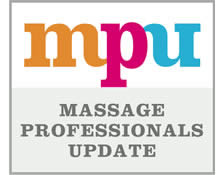 4 Original Articles - 16 pages
Online multiple-choice test
Certificate upon completion
Display Certificates suitable for framing are available for $10 in addition to the certificate included with your tuition. Click here to order a Display Certificate.
Approvals
The Institute is approved by the National Certification Board for Therapeutic Massage and Bodywork (NCBTMB) as a continuing education Approved Provider. Approved Provider 049478-00.
Credits also accepted by the AMTA, ABMP and NAHA.
For information regarding your specific state massage license requirements and approvals, visit our Massage Therapy Continuing Education Requirements page by clicking here.
Students enrolling in this course also enrolled in: