Materials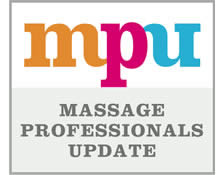 4 Original Articles - 15 page downloadable text which is also provided in an mp3 audio format
Online multiple-choice test
Certificate upon completion
Description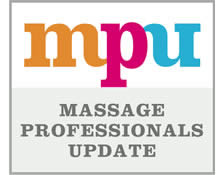 Earn credits through articles you've already read in our Massage Professionals Update e-newsletter.
This program is intended to provide an overview for the massage therapist covering the following areas related to cancer:
Types of breast cancer surgeries and the role of massage therapy with regard to breast cancer surgery.
The prevalence of skin cancer and five criteria used to identify possible skin cancer.
Primary risks and symptoms of cancer therapy as well as the protocols for massage therapy.
Precautions and potential efficacy of essential oils with regard to cancer patients.
In the Cancer & Massage program we've combined four articles written especially for the Institute's Massage Professionals Update. These four articles include:
You can either read the articles by clicking on any of the titles above or upon enrollment you'll be able to access these articles and your online test through your online course account.
An audio version of the course text is available with this program.
Course Objectives
Discover the types of breast cancer surgeries and describe the role of massage therapy with regard to breast cancer surgery.
Review the statistics of skin cancer and define the five criteria of identifying possible skin cancer
Describe the primary risks and symptoms of cancer therapies and state the protocol for massage therapy
Determine the precautions and potential efficacy of essential oils with regard to cancer patients

Course Reviews
Rachel Owens, LMT
3/31/2022
Lorna Brodock, LMT
3/31/2022
Cassy Smith, LMT, BCTMB
3/23/2022
April Johnson, CMT
3/6/2022
Michele Bupp, LMT
3/4/2022
Instructors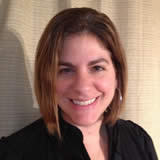 Nicole Cutler, L.Ac., MTCM
Nicole Cutler is a long time advocate of integrating perspectives on health. With a Bachelor of Science degree in Neuroscience from the University of Rochester and a Masters Degree in Traditional Chinese Medicine from Five Branches Institute, Nicole has been a licensed acupuncturist since 2000. She has earned acupuncture licenses in the states of California and New York, is a certified specialist with the National Acupuncture Detoxification Association, has earned diplomat status with the National Commission of Chinese and Oriental Medicine in Acupuncture and Chinese Herbology and is a member of the Society for Integrative Oncology. In addition to her acupuncture practice that focuses on stress and pain relief, digestion, immunity and oncology, Nicole contributes to the integration of healthcare by writing articles and courses such as Infectious Disease: Hepatitis for health care providers.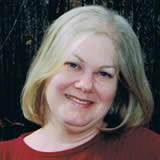 Linda Fehrs, LMT
Linda Fehrs attended both the Swedish Institute of Massage Therapy and Hudson Valley School of Massage Therapy in New York – a state with some of the most rigorous licensing requirements in the U.S. – and also served as an instructor at the Hudson Valley School of Massage.
She is a professional member of the AMTA and the New York State Society of Medical Massage Therapists. Linda has actively practiced massage therapy in the Mid-Hudson Valley since 2002 with a focus on medical massage and massage for those with special needs, such as developmental and physical disabilities.
Ms. Fehrs has authored such courses as Build Your Massage Practice, Cancer & Massage, Women & Massage as well as Marketing Massage and the Economy.