Materials
Manual - 10 pages
Multiple-choice test - if you prefer to complete this program online please select the "Materials: Available online + Test: Available online" option
Certificate upon completion - if you prefer to print your certificate at home instantly, please select the online option
Description
This course is designed to give a brief overview of medical errors and how they affect massage therapists.
In this course we will cover the scope of problems regarding medical errors. The course will introduce the types of medical errors that commonly occur including medication errors, surgical errors, diagnostic errors and system failures. Recommendations for limiting or possibly eliminating these types of errors are also included.
Today many organizations where medical errors can occur try to identify problems and form solutions using a system called Root Cause Analysis (RCA). This course will address the terms associated with RCA as well as explain its process. Criticisms of this system of error recognition and solutions will also be discussed.
Finally, we will look at how this recent attention to medical errors affects us as massage therapists. Massage therapists must determine the types of errors that may take place in their own practice and learn ways to address the errors in order to stop them from occurring in the future.
This course benefits all practicing massage therapists as healthcare providers. It is intended to help massage therapists understand the importance of medical errors, as healthcare providers to the public.
(NOTE: This course is required for Florida Massage licensure renewal.)
Course Objectives
Define "Medical Error."
Identify and differentiate between the four different types of medical errors.
Compare and critique recommendations made to reduce each type of Error: Medication Errors, Surgical Errors, Diagnostic Errors and Systems Errors.
Explain Root Cause Analysis (RCA) and how it is useful when dealing with medical errors.
Interpret how the problems of medical errors and proposed solutions with impact massage therapists.
Course Reviews
K. Yakimovich, LMT
The reason I chose the Institute for Integrative Healthcare Studies was the ability to earn my CE online without driving to a specific location and spending extra money for gas/hotels/airfares. This course exceeded my expectations. Medical Errors material was immediately available online for me to read, and I could take the test on the same day as well. Everything was very easy and convenient. As far as my other CE, I will use the Institute for Integrative Healthcare for all of them. In overall, taking my CE online made my life so much easier!
S. Dombrauskas, LMT, AMTA
This is my first online CEU course and I am beyond impressed. I really enjoyed the fact that the material was direct yes was written in a way that was not boring. I learned quite a bit in a very short period of time. I do think this should be a required course for all massage therapists especially as we become more accepted in the medical community. Great job!!
Karen McAfee, LMT, NCTMB
Really good information! Many things I wasn't aware of. For instance about percentage of Attorney's fees for medical malpractice premiums. Also, Doctor's premiums. Crazy!!!
Sharon Lee Schuk, LMT
Much of this material was surprising, but understanding why the facts were so! I will appreciate any additional facts and information on this subject. I always look for updates to material when I take classes with IIHS and other schools!
D. Russell, LMP, NCTMB, AMTA
This is my first home study course from your company and I'm very pleased. I will be ordering more I'm sure. It's great!
Instructors
William E. Baisley, RPH, MS
As a pharmacist licensed in the states of New York and Kentucky, Mr. Baisley has been practicing pharmacy since his graduation from the Albany College of Pharmacy, New York in 1971. Earning his Masters Degree in Health Services Administration, William has also co-authored published articles in the German Journal of Psychiatry and Journal of Developmental and Physical Disabilities.
Mr. Baisley is co-creator of the Institute's Medical Errors and Pharmacology and Massage programs.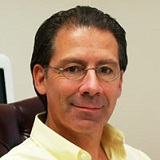 Ralph Napolitano, LMT
Original founder of the Institute for Integrative Healthcare Studies, Ralph graduated from The Swedish Institute, New York in 1981. A New York State Licensed Massage Therapist, Ralph was also the associate producer and host of the Holistic Health and Wellness and Natural Wellness programs in White Plains, NY, the creator of the Loving Pregnancy Massage video and author of the Healing Energy & Touch course manual.
Ralph has also authored and co-authored additional courses with the Institute including Developing a Wellness Center, Prenatal Massage Fundamentals, Infectious Disease: HIV/AIDS, Infectious Disease: Hepatitis, Medical Errors, Ethics: Therapeutic Relationships, Advanced Anatomy & Physiology, Deep Vein Thrombosis and Ethics: Practice Management.