Materials
Manual - 38 pages
Multiple-choice test
Certificate upon completion
Description
This ethics program will provide you with a structure for ethical decision-making that will serve your clients, yourself, your profession and your community. State licensing boards and professional associations set forth professional codes of ethics to define standards of professional conduct that ensure the highest good for the client in our therapeutic relationships. The first step in practicing ethically is to become aware of these established regulations and to implement them within your professional practice.
Ethics within the health care profession is concerned with the establishment and maintenance of moral relationships between those individuals coming in for treatment, on the one hand, and the professional therapists rendering treatment, on the other. Together our personal and professional codes of ethics form the basis for our standards of ethical decision-making and resulting conduct.
In this course you will:
understand the role that a professional code of ethics and standards of practice play in the practice of massage therapy
explore ethical boundaries of therapeutic relationships with clients, colleagues and the community
determine the steps involved in developing a treatment plan and obtaining informed consent
determine how to ensure confidentiality of your client
define the scope of practice within the ethical boundaries for a massage professional
identify potential ethical violations within therapeutic relationships
develop a criteria to determine ethical action.
Course Objectives
Summarize the development of ethical thought and the impact this has had on the development of a personal and professional code of ethics.
Understand the role that the Code of Ethics/Standards of Practice play in the professional practice of massage.
Summarize the development of trust through communication in the therapeutic practitioner/client relationship.
Discuss ethical boundaries of therapeutic relationships.
Specify steps involved in developing the treatment plan and obtaining informed consent.
Determine how to insure confidentiality of the client.
Define scope of practice within the ethical boundaries for a massage professional.
Discuss ethical considerations relating to professional therapeutic relationships with other colleagues and the community at large.
Enumerate potential ethical violations within therapeutic relationships with regard to boundary crossings.
Discuss the risks of dual relationships within the therapeutic relationship; evaluate given scenarios and determine your own course of ethical action.
Course Reviews
Teresa Snell
1/24/2023
This was the best ethics course I have taken so far. I loved how it went in depth about different types of relationships between client and therapist. It is so helpful to keep this knowledge fresh in your mind at all times.
Hope DeVall
12/5/2022
This was much better than the other courses I have taken in the past through this site.
Natanya Marcelle
11/10/2022
A lovely to the point, concise and easily understandable course. I enjoyed the process and the knowledge gained. I personally would have liked more graphics, (very wordy for me), which is a nice summation of information detail.
Susan L. Masters
11/8/2022
It is always helpful to review ethics + remember the importance of boundaries + relationships in the massage profession. Thank you!
Karen Barr-Gosselin
10/18/2022
I always take your courses. Your courses are well written and thorough. Staff in past very caring and helpful to me. Kudos!!
Instructors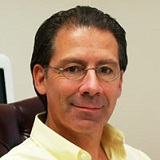 Ralph Napolitano, LMT
Original founder of the Institute for Integrative Healthcare Studies, Ralph graduated from The Swedish Institute, New York in 1981. A New York State Licensed Massage Therapist, Ralph was also the associate producer and host of the Holistic Health and Wellness and Natural Wellness programs in White Plains, NY, the creator of the Loving Pregnancy Massage video and author of the Healing Energy & Touch course manual.
Ralph has also authored and co-authored additional courses with the Institute including Developing a Wellness Center, Prenatal Massage Fundamentals, Infectious Disease: HIV/AIDS, Infectious Disease: Hepatitis, Medical Errors, Ethics: Therapeutic Relationships, Advanced Anatomy & Physiology, Deep Vein Thrombosis and Ethics: Practice Management.