Materials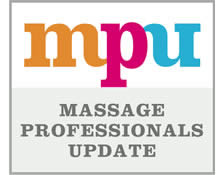 4 Original Articles - 16 pages
Online multiple-choice test
Certificate upon completion
Description
Learn how massage therapy can positively impact clients suffering from Post Traumatic Stress Disorder (PTSD). Combining four articles written especially for the Institute's Massage Professionals Update E-newsletter, this brief program will provide insights into:
The symptoms of Post Traumatic Stress Disorder and treatment plan.
How the therapeutic relationship can help clients with PTSD.
The healing energy of essential oils and blends for PTSD.
Helping clients trust your touch.
In the Post Traumatic Stress Disorder (PTSD) & Massage program we've combined four articles written especially for the Institute's Massage Professionals Update. These four articles include:
You can either read the articles by clicking on any of the titles above or upon enrollment you'll be able to access these articles and your online test through your online course account.
Course Objectives
Identify the pathology of post traumatic stress disorder as well as several massage techniques that can help the client regain trust.
Assess the therapeutic relationship between healthcare professional and clients suffering from post traumatic stress disorder as well as symptoms and how massage therapy can help to ease them.
Explain the efficacy of aromatherapy when used with victims of post traumatic stress.
Describe how massage therapists and other bodyworkers can help ease the fear of touch as well as encourage healthy touch in trauma victims.
Course Reviews
Lucy Corey, LMT, NCTMB
This course offered basic and pertinent information about PTSD, which will be very useful in my practice. I will be using what I learned and I feel more confident and equipped to respond positively to clients who respond to touch with symptoms that could indicate PTSD. Good information!
Vickie Sweeney, LMT, CA
As a Licensed Massage Therapist who also suffers from PTSD I found this material to be not only helpful to my clients but also for myself. Highly recommend this course for anyone who not only wants to help their clients but also their own personal journey.
Carroll Ruiz, LMT
This course has been especially rewarding considering the high occurrence of events resulting in PTSD to date. I feel I have more resources to help heal those suffering from PTSD after taking this course. Thank you for offering it!
Jenae Kelly, LMT, NCTMB
Great course I learned more about ptsd and ways to better the massage session with clients who may suffer from it. I also learned of other methods that are non-intrusive bodywork. i would like more information on ptsd.
Kimberly Shaw, LMBT
I really enjoyed this class. I had wanted to take it for quite some time and am glad I finally did. I learned a lot of information regarding PTSD that I didn't know before. I know this information will help me to serve this special population with better skills now that I have taken this class. I am also a massage therapy instructor. One of the classes I teach is Pathology. We touch on PTSD as one of the mental diseases/disorders that students can encounter, but this information is paramount to what I teach in class. I have told all of my students about that class. Thank you for putting out quality continuing education material!
Instructors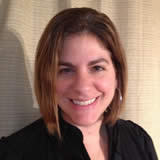 Nicole Cutler, L.Ac., MTCM
Nicole Cutler is a long time advocate of integrating perspectives on health. With a Bachelor of Science degree in Neuroscience from the University of Rochester and a Masters Degree in Traditional Chinese Medicine from Five Branches Institute, Nicole has been a licensed acupuncturist since 2000. She has earned acupuncture licenses in the states of California and New York, is a certified specialist with the National Acupuncture Detoxification Association, has earned diplomat status with the National Commission of Chinese and Oriental Medicine in Acupuncture and Chinese Herbology and is a member of the Society for Integrative Oncology. In addition to her acupuncture practice that focuses on stress and pain relief, digestion, immunity and oncology, Nicole contributes to the integration of healthcare by writing articles and courses such as Infectious Disease: Hepatitis for health care providers.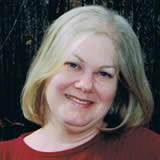 Linda Fehrs, LMT
Linda Fehrs attended both the Swedish Institute of Massage Therapy and Hudson Valley School of Massage Therapy in New York – a state with some of the most rigorous licensing requirements in the U.S. – and also served as an instructor at the Hudson Valley School of Massage.
She is a professional member of the AMTA and the New York State Society of Medical Massage Therapists. Linda has actively practiced massage therapy in the Mid-Hudson Valley since 2002 with a focus on medical massage and massage for those with special needs, such as developmental and physical disabilities.
Ms. Fehrs has authored such courses as Build Your Massage Practice, Cancer & Massage, Women & Massage as well as Marketing Massage and the Economy.